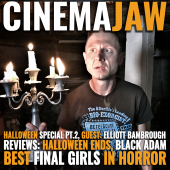 Update Required
To play the media you will need to either update your browser to a recent version or update your
Flash plugin
.
Review(s): Halloween Ends, Black Adam
Celebrating This Month: Colin Farrell
Trivia Halloween Style: Black/End Trivia
Sponsored by: Overcast, Cracking the Code of Spy Movies Podcast
Happy Halloween Jawheads! Joining us for another spooktacular Halloween Special is the Emmy-est Television Host we know, Elliott Bambrough! In addition to being one of Chicago's biggest horror aficionados, Elliott is also a prolific TV host. His most recent project is called Tree Stories, streaming for free here. Elliott is always excellent on social media, you can follow him on Instagram here.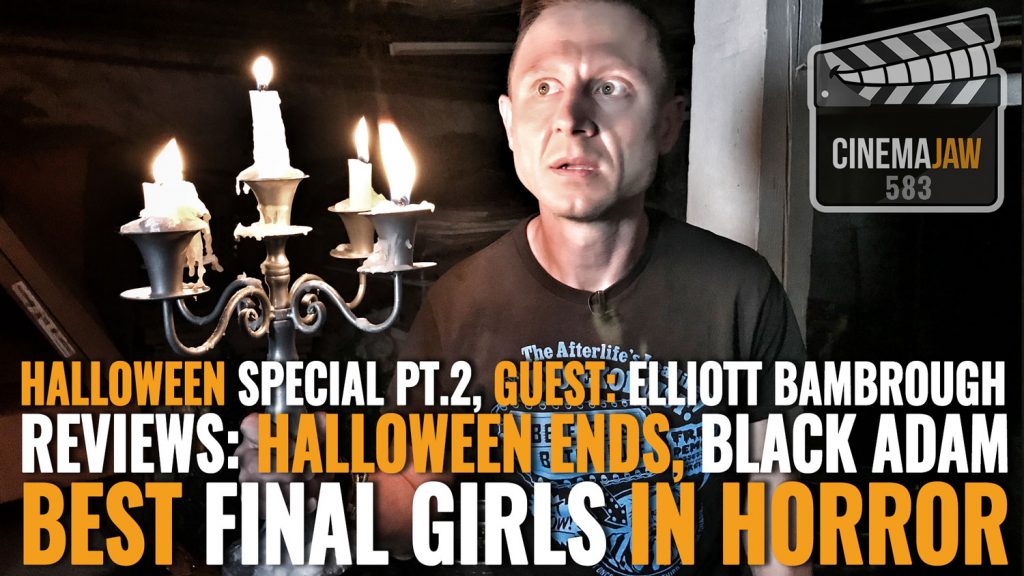 Elliott and the guys' review Black Adam, Halloween Ends, and in honor of Michael Meyer's latest rampage, which is said to be the character Laurie Strode's last outing (yeah right), we are covering our Top 5 Final Girls in Horror.
Listen in!
Matt:
5.) Marti – Hell Night
4.) Coraline – Coraline
3.) Kristen – Nightmare on Elm Street 3: Dream Warriors
2.) Jamie Lloyd – Halloween 4
1.) Naru – Prey
Elliott:
5.) Harper – Haunt
4.) Samantha – House of the Devil
3.) Laura – The Orphanage
2.) Clare – Hellraiser
1.) Anita – Jennifer's Body
Ry:
5.) Grace – Ready or Not
4.) Addie/Red- Us
3.) Erin – You're Next
2.) Dani – Midsommar
1.) Sidney Prescott – Sream (series)