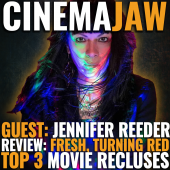 Update Required
To play the media you will need to either update your browser to a recent version or update your
Flash plugin
.
Review(s): Turning Red, Fresh
Celebrating This Month: Sandra Bullock
Sandra Bullock movie Trivia

Sponsored by: Overcast
After the past couple of years, I think we can all relate to what it's like to be a recluse on some level. This week on the podcast, in honor of our guest's latest movie, we explore reclusive characters in film. These are the shut-ins, the hermits, the sometimes misanthropes and watching them come out of their shells (or not) has been cinematic gold since the beginning.
Joining us is a woman who, thankfully for us cinephiles, is no recluse!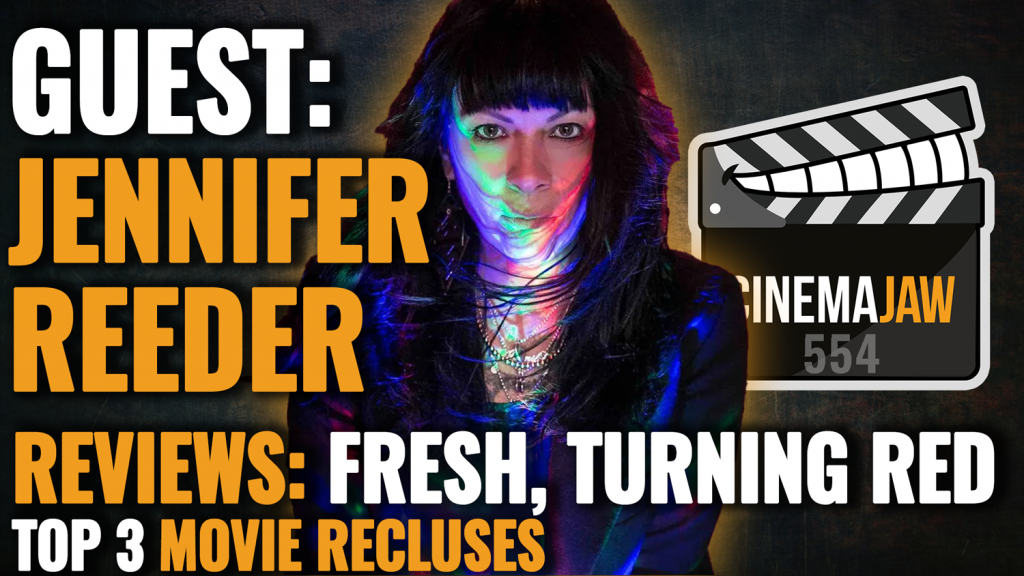 Shudder, AMC Networks' premium streaming service for horror, thriller, and the supernatural, has announced the release for Jennifer Reeder's latest thriller Night's End is set for Thursday, March 31st. The feature is Chicago through and through, with a cast led by Academy Award Nominee Michael Shannon, Chicago Fire stars Daniel Kyri and Geno Walker, to award-winning Chicago screenwriter Brett Neveu, the Ring producer (and friend of the show) Neal Edelstein. If you don't already have Shudder, following these filmmakers is a darn good reason to get it!
In addition to jawing with Jennifer, we have a pair of reviews for your eardrums. Pixar's latest Turning Red, and Sebastian Stan horror flick Fresh.
So go ahead and stay indoors, out of the public eye if you wish, be a recluse… just listen to this 'Jaw!