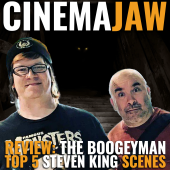 Update Required
To play the media you will need to either update your browser to a recent version or update your
Flash plugin
.
Reviewed: The Boogeyman
Top 5 Steven King Scenes
Trivia: Horror Movie Kids Trivia – Stump the Kubinski
Celebrating This Month: Jane Fonda
This week we make sure to check under the bed, and in the closet, as we take a look at our favorite Steven King Scenes!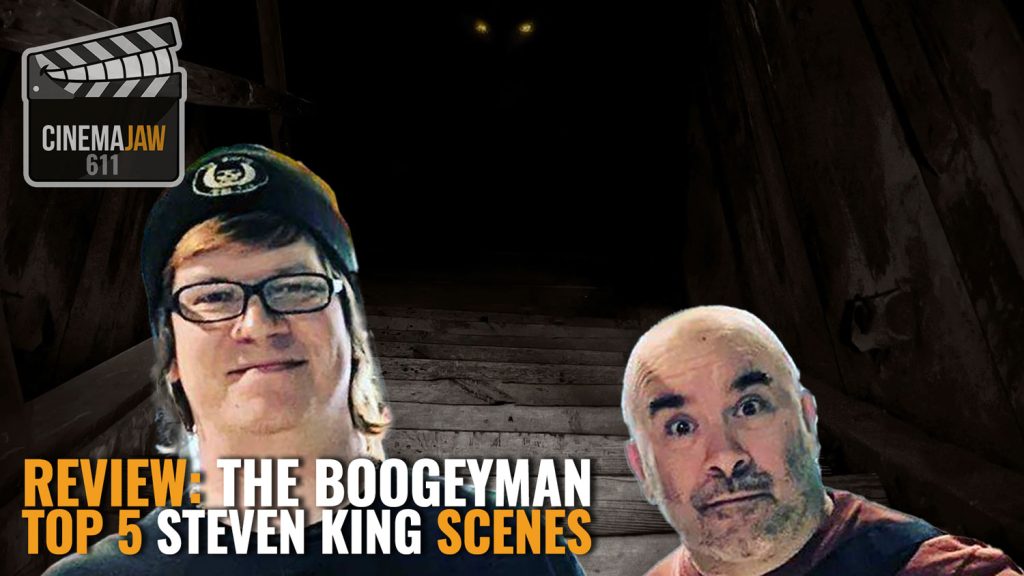 We are doing this top 5 topic in honor of our latest review of the summer scare, The Boogeyman, which happens to be the latest King adaptation.
So remember to leave the light on, you never know what lurks in the basement of the video store!
Top 5 Steven King Adaptation Movie Scenes
Matt:
1. You've Always Been the Caretaker – Shining
2. Paul Sheldon's escape – Misery
3. Brooks Was Here – Shawshank Redemption
4. The Lard Ass Story – Stand By Me
5. Plug it Upm – Carrie
Ry:
1. The Escape – The Shawshank Redemption
2. The Creatures – The Mist
3. The Ending – The Green Mile
4. The Opening on the Stairs – Deloris Clayborne
5. The Raft – Creepshow 2