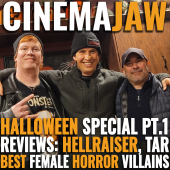 Update Required
To play the media you will need to either update your browser to a recent version or update your
Flash plugin
.
Review(s): Hellraiser, TÁR
Celebrating This Month: Colin Farrell
Trivia Halloween Style
Sponsored by: Overcast, Cracking the Code of Spy Movies Podcast
Once again it is upon us. The spooky season, the terror time of year, the fright fest! Time to dust off your skulls and cauldrons and get some horror brew a bubblin'! What else is back? After two years of being unableto attend, Matt K. and Ry The Movie Guy return to Hell's Gate Haunted House… only to find it much changed, further corrupted by The Darkness, more aggressive, scarier! Along the way, they stop to interview and talk horror with the proprietor, the insane mad scientist behind it all, John Laflamboy!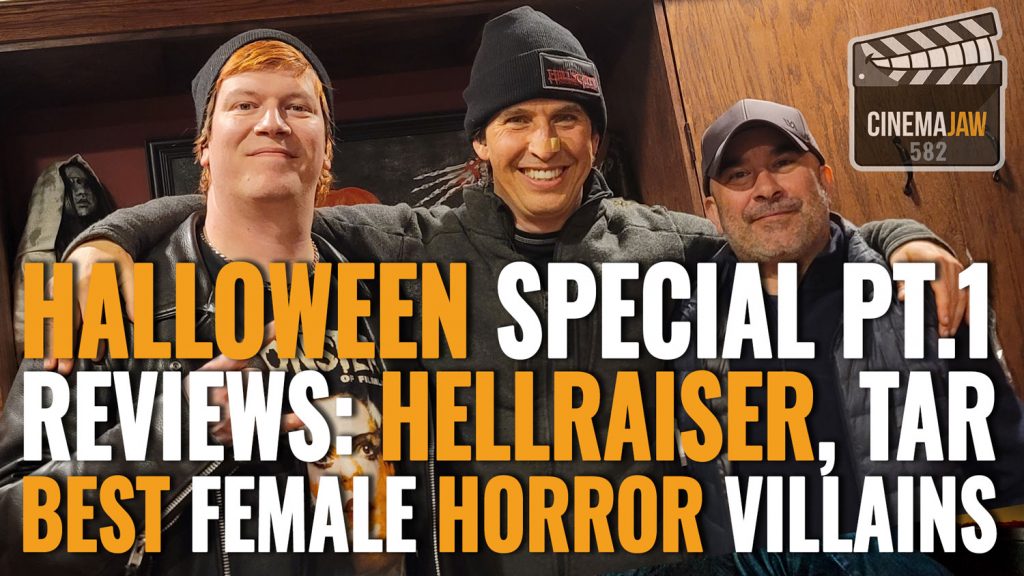 In honor of Hellraiser (2022) the lads and John tackle their Top 5 Female Horror Villains, as well as slay two reviews: the aforementioned, Hellraiser, and Cate Blanchett Oscar vehicle TÁR.
The only real question is… did they make it out alive?