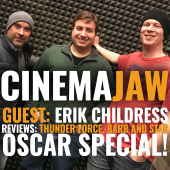 Update Required
To play the media you will need to either update your browser to a recent version or update your
Flash plugin
.
Reviewed: Barb and Star Visit Go To Del Mar, Thunder Force
Trivia: Oscar Movie Trivia
Oscar predictions
Sponsored by: Overcast
In what is an asterisk of a year, award season is finally upon us. It's been a confusing ride with changing release dates and qualifications, streaming, and theater closings… but Oscar Night is near nevertheless. This year, we decided to try something different. A Tournament, if you will, of Champions. We are pitting 16 "Classes" of best picture nominees, by year, against each other. Each match up will be voted on, and one slate of films advance until there is a winner. Plus we get to talk Oscar Predictions for this current season!
We need an expert to help us and break any ties.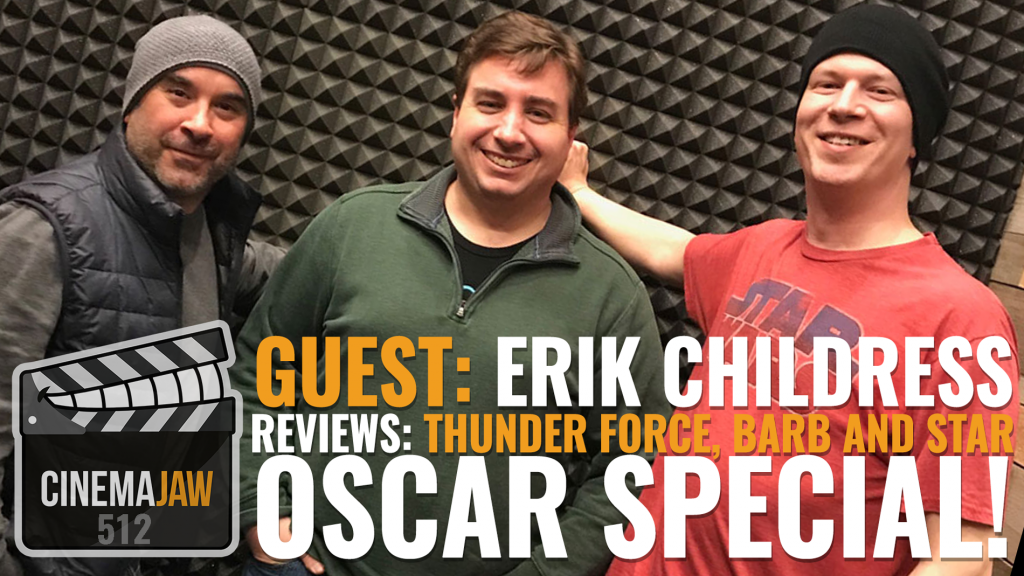 Erik Childress joins us for the second time. Erik is a fellow critic who has bylines all over the place! You can catch him at eFilmcritic.com for starters. He's been on radio, internet, podcasts and print… And he is also a hobbyist oddsmaker and collector of fine data when it comes to the Oscars. Erik makes the calculations and brings us the numbers!
So crack open the champagne and celebrate film with us – Which Oscar Year will win our tournament, and what movies will win a statue this year?
Listen in and FIND OUT!