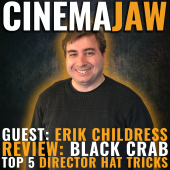 Update Required
To play the media you will need to either update your browser to a recent version or update your
Flash plugin
.
Review(s): Black Crab
Celebrating This Month: Sandra Bullock
Stump Childress
Sponsored by: Overcast
Three in a row. This week on CinemaJaw we take a look at Directors who have three consecutive films that could be considered "great". That definition is vague enough to leave some delicious room for interpretation, and interpret we will!
Joining us is a guy who is consistently great!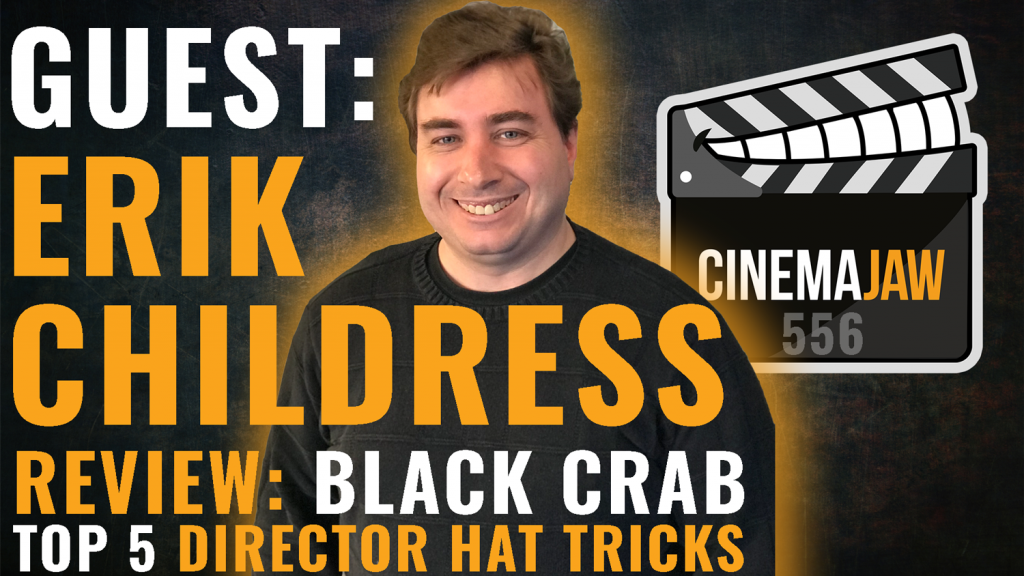 Erik Childress got his start as a film critic on the Jonathon Brandmeier show back in 1998 and has been writing for the website, eFilmCritic.com, since 2000 and has contributed to RogerEbert.com, Indiewire, Film Threat and more. Erik was a regular guest with Nick Digilio on Chicago's WGN Radio (720 AM) covering the week's releases on the Midnight Movie Reviews and providing live reports from various film festivals for over two decades. You can catch him on Twitter here!
Listen to the podcast, or even better, make it three in a row!
Top 5 Director Hat Tricks
Matt:
5.) Penny Marshall – Big, Awakenings, A League of Their Own
4.) Taika Waititi – What We Do In The Shadows, Hunt for the Wilderpeople, Thor Ragnarok
3.) John Carpenter – Halloween, The Fog, Escape from New York
2.) John McTiernan – Predator, Die Hard, The Hunt for Red October
1.) Rob Reiner – Stand By Me, The Princess Bride, When Harry Met Sally
Erik:
5.) Alfred Hitchcock – Vertigo, North by Northwest, Psycho
4.) Robert Zemeckis – Romancing the Stone, Back to the Future, Who Framed Roger Rabbit?
3.) Steven Spielberg – Saving Private Ryan, AI, Minority Report
2.) James Cameron – Aliens, The Abyss, Terminator 2
1.) Christopher Nolan – The Prestige, The Dark Knight, Inception
Ryan:
5.) Christopher Nolan – The Prestige, The Dark Knight, Inception
4.) David Lean – The Bridge on the River Kwai, Lawrence of Arabia, Dr. Zhivago
3.) Alfonso Cuarón – Children of Men, Gravity, Roma
2.) Denis Villeneuve – Arrival, Bladerunner 2049, Dune (2021)
1.) The Coen Bros. – Fargo, The Big Lebowski, O Brother Where Art Thou