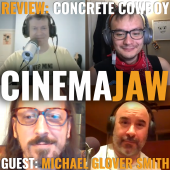 Update Required
To play the media you will need to either update your browser to a recent version or update your
Flash plugin
.
Reviewed: Godzilla Vs. Kong
CinemaWAR!: Is WandaVision a crossover hit, or only popular with MCU fans?
Trivia: Versus Movie Trivia
Sponsored by: Overcast
CinemaJaw is the prodigal son that returns to your earbuds each and every week! This week in honor of our review of Concrete Cowboy, we take a look at the ancient parable of the prodigal son/daughter, and choose our Top 5 Prodigal Sons/Daughters in film.
We need a true film expert to help us here!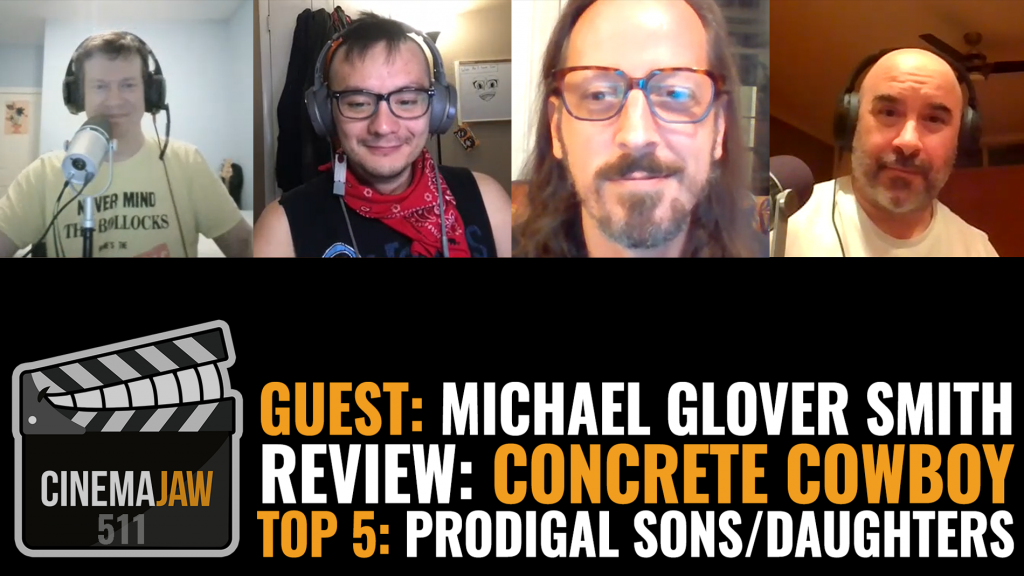 Michael Glover Smith is a filmmaker, author, and teacher. His work as writer/director includes the narrative features MERCURY IN RETROGRADE (2017) and RENDEZVOUS IN CHICAGO (2018), which received rave reviews from critics including the Sun-Times' Richard Roeper who noted, "Smith creates characters who look and sound like people we know," and RogerEbert.com's Matt Fagerholm who called him "One of the Windy City's finest filmmakers." In 2020, Smith produced Rob Christopher's documentary ROY'S WORLD: BARRY GIFFORD'S CHICAGO, narrated by Willem Dafoe, Matt Dillon and Lili Taylor, which received its World Premiere at the Glasgow Film Festival. Smith received the Siskel Center's Star Filmmaker award in 2017 and made Newcity magazine's "Film 50" list in 2018 and 2020 for being "one of 50 individuals who shape Chicago's film scene." He is also the author of the book FLICKERING EMPIRE (Columbia University Press, 2015), an acclaimed account of the silent film industry in Chicago, and teaches at several Chicago-area colleges. Truly the guy to ask about film!
We return to your earbuds once again!
Matt:
5.) Big Fish
4.) Clash of the Titans
3.) Iron Man
2.) Rachel Getting Married
1.) The Wraith
Michael:
5.) Donald Cried
4.) We Own the Night
3.) The Good, the Bad, and the Ugly
2.) A Christmas Tale
1.) Sansho the Bailiff
Ry:
5.) Born on the Fourth of July
4.) All the Money in the World
3.) Legends of the Fall
2.) Pieces of April
1.) Ben is Back