Update Required
To play the media you will need to either update your browser to a recent version or update your
Flash plugin
.
Reviewed: City So Real
Top 5: 90's Movie Teen Characters
Trivia:  Sean Connery Movie Trivia
Sponsored by: Overcast
Big baggy jeans, scrunchies, flannel shirts, grunge, industrial, techno, and of course Saved by the Bell, the 1990s are back! Well… at least for this podcast. This week we are choosing our Top 5 Teen Characters from 90s movies. Everyone who was a teenager in the '90s will especially appreciate this list.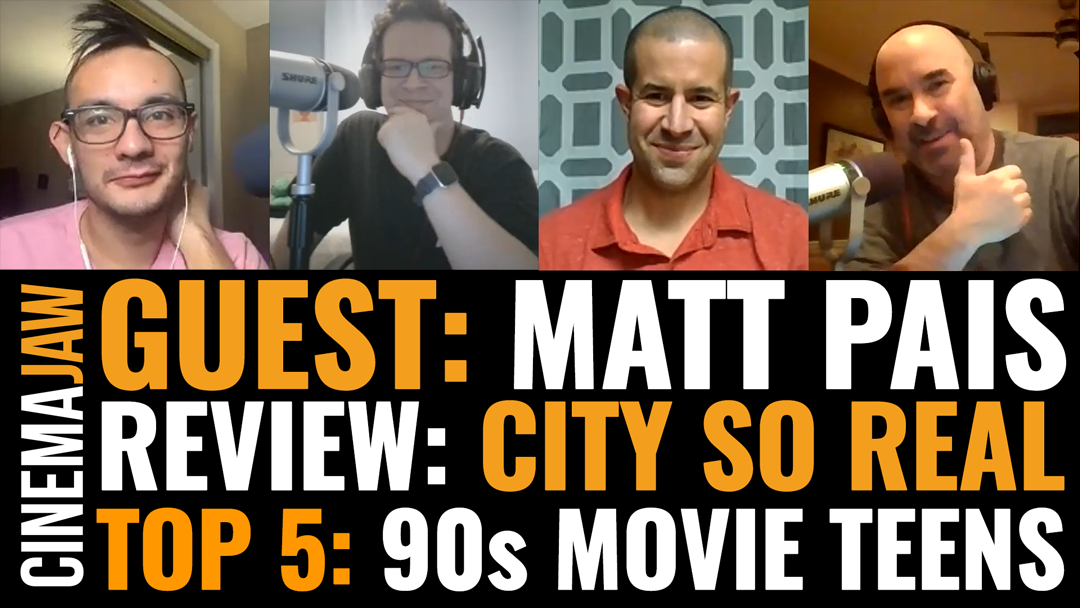 We are doing this in honor of our returning guest Matt Pais, film critic, interviewer, and author of new book: Zack Morris Lied 329 Times! Reassessing every ridiculous episode of 'Saved by the Bell' … with stats that features interviews with 22 cast members and is available now in paperback and ebook. To call it a deep-dive would be a ridiculous understatement!
Top 5 90s Movie Teen Characters
Matt K:
5.) The Teenage Mutant Ninja Turtles – TMNT 1990
4.) Zero Cool – Hackers
3.) Steve O – SLC Punk
2.) Smokey – Friday
1.) Cher Horowitz – Clueless
Matt Pais:
5.) Jonathon Moxon – Varsity Blues
4.) Neon Boudeaux – Blue Chips
3.) David Greene – School Ties
2.) Dirk Diggler – Boogie Nights
1.) Max Fischer – Rushmore
Ry The Movie Guy:
5.) Ricky Fitts – American Beauty
4.) David Greene – School Ties
3.) Sidney Prescott – Scream
2.) Ronna – Go
1.) Stifler – American Pie