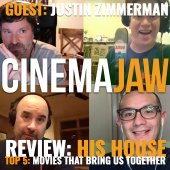 Update Required
To play the media you will need to either update your browser to a recent version or update your
Flash plugin
.
Reviewed:His House
Top 5: Movies to Bring Us Together
Trivia:  Actress Alliteration Movie Trivia
Sponsored by: Overcast
Wow. What a week. These times have been trying to say the least. There has been one undeniable emergent story, there is a lot of polarization in the world. Though we may disagree on quite a bit, film has a way of bridging gaps. While, in most places in the world, film cannot literally bring us physically together, it brings us together in spirit to discuss the current watercooler pick on the streams. It also unites us in a common love of art and entertainment.
This week on CinemaJaw we elect to come together as we discuss our Top 5 Movies That Bring Us Together.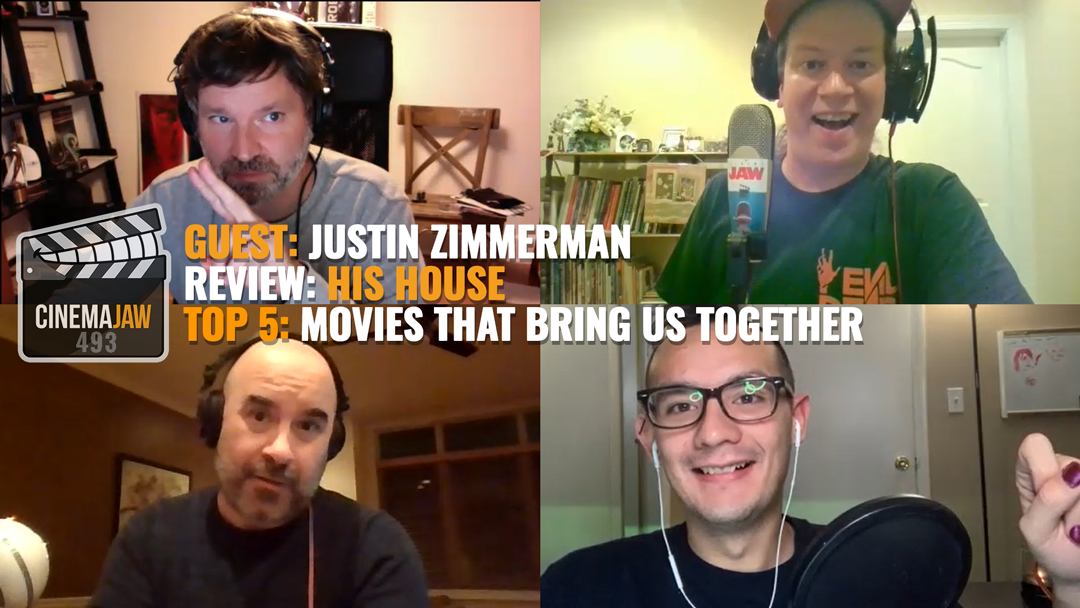 Joining us is a returning guest, author, screenwriter, director, Justin Zimmerman. His narrative and documentary work has appeared in more than 150 film festivals across the globe and has been broadcast on national public television, where he won two international television awards. He's also been the recipient of multiple grants and fellowships, he contributed a story to the Eisner Award-winning graphic novel Love Is Love, and his script and comic work has been optioned on multiple occasions. His latest project THE 27 RUN: CRUSH is a graphic novel. The hardcover drops in March and is preorderable on Amazon NOW. (It also has a rad quote from Matt K!) Or ask your local book or comic book shop to order one for you.
So let's all come together and watch some movies!
Matt:
5.) The Avengers
4.) Moana
3.) A Christmas Story
2.) The Goonies
1.) Big
Justin:
5.) The Bicycle Thieves
4.) Remember the Titans
3.) The Nightmare Before Christmas
2.) When We Were Kings
1.) E.T.
Ry:
5.) Ford V. Ferrari
4.) Forrest Gump
3.) Rush
2.) Contact
1.) Stand By Me
Check out Justin's short film that we discuss on the episode