Update Required
To play the media you will need to either update your browser to a recent version or update your
Flash plugin
.
Reviewed This Episode: Batman V Superman
(I for an I) Interested or Ignore: Everybody Wants Some
CinemaWAR: Which 80's Comedy is due for a spiritual sequel – Revenge of the Nerds or Better Off Dead?
Trivia: AFI Top 10 Sci-fi Trivia
Sponsored by: Know Your Company, Orthogeeks
This week we have a great review of batman V Superman for you! Plus… Sometimes the saying "you get what you pay for" is not true. Sometimes, especially in film, you can get way more than you pay for. In a world of summer blockbusters with budget that rival the entire economy of small countries, it is easy to loose sight of the art. Bigger budgets do not equal better movies as we have seen proven time and time again. This week, in honor of our guest, we take a look at the spirited Sci-Fi entries that accomplished more with less as we cover our Top 5 Low Budget Sci-Fi. Any lest you think Matt K. has run amok on this episode, we are not necessarily looking for the campy, schlocky, splattered-up B-Movies here (though a case can be made). These picks are in the independent spirit of bootstrapping and making an amazing film with a meager budget.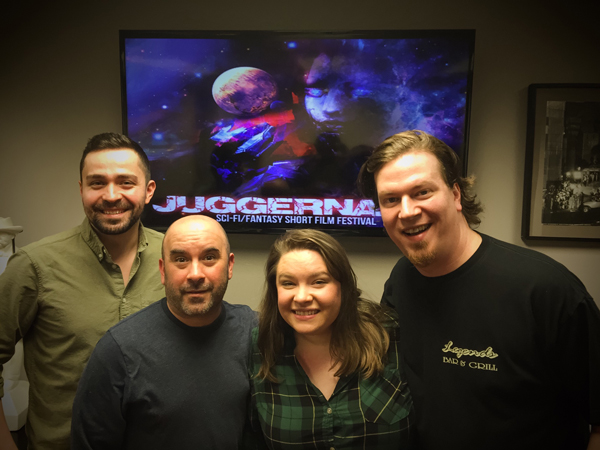 Speaking of bootstrapping. Welcome theater entrepreneur, and film festival curator Tiffany Keane. Tiffany founded The Otherworld Theater Company in June 2012 with the mission to bring a theatrical experience to the science fiction and fantasy genre. Her work celebrates the depth of human imagination by engaging spectators with high quality storytelling. She is also holding her 4th Annual Juggernaut Film Festival on April 9th from Noon-5:30pm, and even asked CinemaJaw to be hosts (we said yes!). So Tiffany is the perfect guest to fire up the tinfoil warp engine with and take a look into this indie genre.
Beam us up!