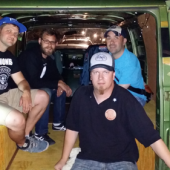 Update Required
To play the media you will need to either update your browser to a recent version or update your
Flash plugin
.
Reviewed This Episode: Vannin, Lucy, Calvary  
Trivia: Football Coach Movie Trivia
CinemaWAR: Which sport makes for better movies, Football or Baseball?
Sponsored by: Onscribe, Taft Foodmasters Vegitarian Gyros, Sarantos, Deals Gap by D.H.Weemes
ve·hi·cle ?(v??k?l,?v??hik?l) – noun: vehicle; plural noun: vehicles 1. a thing used for transporting people or goods, especially on land, such as a car, truck, or cart.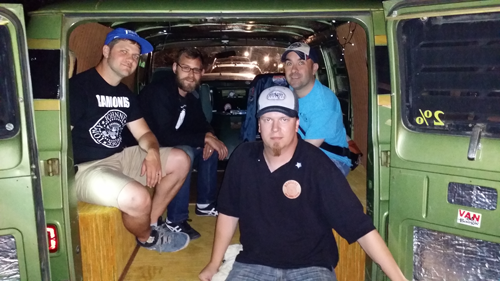 This week on CinemaJaw we are following up with Nick Nummerdor and Andrew Morgan of Little Cabin Films who we last interviewed back in January of 2013. At that time they were just about to launch a Kickstarter for their documentary film Vannin'. Well guess what, the Kickstarter was a success and we have a finished film to review and discuss (and it did not disappoint)!
Vannin' – A Documentary Trailer from Little Cabin Films on Vimeo.
In honor of the theme of Vannin, (which obviously is vans) we are exploring the greatest movie vehicles of all time, with the help of Nick and Andrew. Vehicles can mean a lot of things in Hollywood, as we will discover, and there is an amazing argument about just what counts as a vehicle on this episode!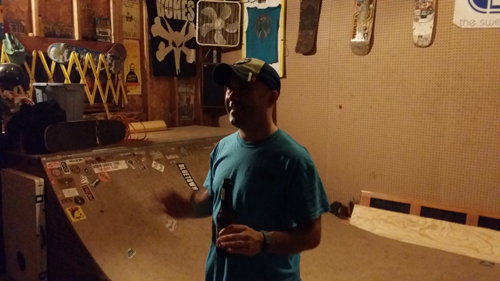 In addition, we also take a moment to reflect on Robin Williams career, and we remember his best.
All of that plus our usual bits, Reviews, Interviews and Trivia. It's a jam packed jaw.