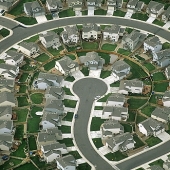 Update Required
To play the media you will need to either update your browser to a recent version or update your
Flash plugin
.
Reviewed This Episode: Guardians of the Galaxy, Into The Storm
I for an I: The Giver
Trivia: Expendables Movie Trivia
CinemaWAR: Will Teenage Mutant Ninja Turtles be a hit or a flop?
Sponsored by: The New 400 Theaters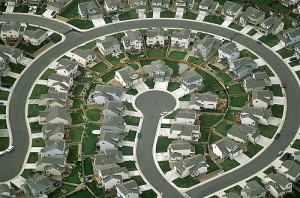 The Urban dictionary defines Suburbia as : "the future slums of america where all the teenagers will either grow stupid and procreate more idiots or they will turn to violence and vandalism after years of boredom." That seems pretty accurate to us. Images of pastel colored homes and white picket fences dance in our head, yet a sinister secret lies hidden behind those well manicured lawns. Suburbia can be a happy place where bikes are being ridden for the first time and new loves bloom like the rose bushes that creep up latices to your teenage sweethearts window. However, Suburbia can be a bleak and tragic place where hunting neighborhood pets, dodging bullies who extort not only milk money, and doing every drug under the sun just to avoid the soul wringing boredom has been told to be commonplace. In the movies Suburbia has been all of that and more. Matt and Ryan are both from the burbs, which in our eyes qualifies them as experts to pick for us the Top 5 Suburban Movies.
However, why just do it by their lonesomes? Someone is throwing tiny pebbles at the CinemaJaw window at 11:45, and it is none other than P3 Mediaworks Co-Founder and Filmmaker, Curtis Gilbert. Along with his brother Corey, Curtis has spent the last five years crafting Convergence, a web series focused on the past, present, and future of renewable energy. The series has been describes as X-Files in the suburbs, hence this week's theme. We highly encourage you to check out the Kickstarter for Convergence and lend your support to independent cinema.
Listen to this as you mow your lawn: