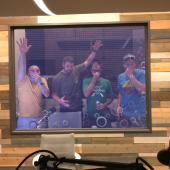 Update Required
To play the media you will need to either update your browser to a recent version or update your
Flash plugin
.
Reviewed this episode: Christopher Robin, The Spy Who Dumped Me
I for an I (Interested or Ignore):  The Meg
Trivia: Jason Stathem/Rainn Wilson movie trivia
Sponsored by: Overcast
Being underwater is not a natural thing for we humans. Sometimes, it can be a pleasant, even wondrous experience. Other times, it can be the very stuff of our worst nightmares. One thing is universal, that world under the surface is alien to us and can make for some amazing movie scenes! This week on CinemaJaw (in honor of upcoming film The Meg) we all live in an orange submarine, as we dive on down to discuss our favorite Underwater Scenes.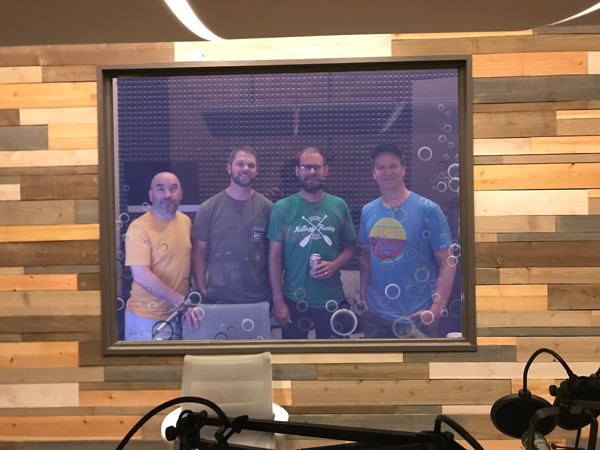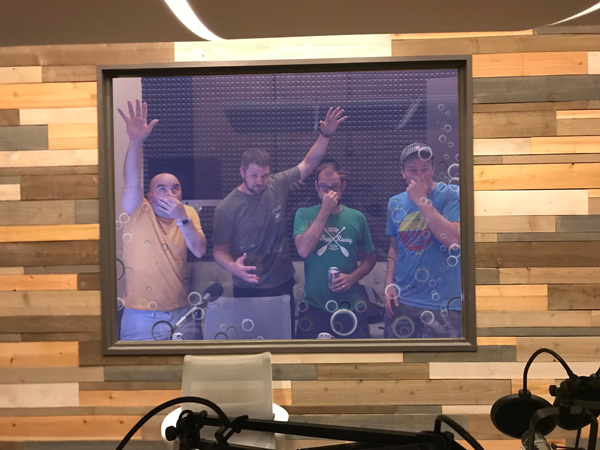 Joining us is a pair of filmmakers who already have their feet wet! Co-Directors Nick Nummerdor & Andrew Morgan have been making videos together since they became friends in middle school. After relocating from Muskegon Michigan to Chicago Illinois, they began making a variety of films together via their company Little Cabin Films. In 2013 they released their first feature documentary "Vannin'", which entertained film festival audiences all over the world. Vannin' screened at Calgary Underground Film Festival, Fun Fun Fun Fest, Virginia Film Festival, San Francisco Doc Fest, Beloit International Film Festival, Wisconsin Public Television (Directors Cut), & had a run at Alamo Draft House- Austin Tx.
Among several other promising projects, a follow up to Vannin' entitled  Sleeze Lake: Life at it's Lowest and Its Best, is set to release soon.
Sleeze Lake: Life at its Lowest and Best – Documentary Trailer from Little Cabin Films on Vimeo.
So, Jawheads, join us in this submersible podcast as we "crazy ivan" our way to the places below.
Matt:
5.) Top Secret – Bar Fight
4.) Casino Royale – Venice Rescue
3.) The Creature From the Black Lagoon (1954) – The Gill-man Underwater
2.) Saving Private Ryan – Normandy Beach Crash
1.) Zombie 2 – Zombie vs. Shark
Nick and Andrew:
5.) The Life Aquatic – Jaguar Shark
4.) Alien Resurrection – Swimming Aliens
3.) The Graduate – Drifting in the Pool
2.) Inferno – Lost Keys
1.) Big Trouble in Little China – Upsidedown Sinners
Ryan:
5.) Passangers – Zero Gravity Pool
4.) Mission Impossible: Rogue Nation – Computer Chip Tank
3.) Water World – The Underwater City
2.) Skyfall – Frozen Lake
1.) Life of Pi – Shipwreck
Links:
Cinemajaw's Day Off
Little Cabin's Website:
http://www.littlecabinfilms.com
Sleeze Lake Website:
https://www.sleezelake.com