CinemaJaw 131, Winter Movies w/guest Eliaz Rodriguez
Friday, November 30th, 2012 at 3:42 am
Baby it's cold outside…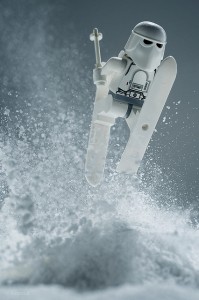 Zip up those parkas because on this CinemaJaw the boys mount their Tauntauns and brave the elements as they cover their favorite Winter Movies. These are the frostbitten films that feature the season almost as an additional character in the script. There is no doubt that Winter can be the most picturesque of the 4 and we at the Jaw think that our picks will help keep you entertained when snowed in this year.
Busting out his ice pick, and lacing up his Uggs, Eliaz Rodriguez is our Sherpa on this expedition up Mount Hollywood. Eliaz is the newest member of the CinemaJaw team, having stepped in for Reno, taking the reigns of the Engineer role. He is a wiz at photos, filmmaking and motion graphics. He made our "What Is CinemaJaw" Video (above) and even made us this slick visualizer, and shot our talk with Tony Moore of Walking Dead before he was officially on the team. What a guy! You can also catch his filmmaking and comedy work over at Woodsugars.com. We welcome Eliaz to the team with a full fledged guest spot!
So scoop yourself another bowl of the Greatest Movies Podcast…EVER. Now in 131 flavors. Brrrrrr!
I for an I: Killing Them Softly
Reviewed This Episode: Anna Karenina, Silver Linings Playbook, The Campaign, Arthur Christmas, The Amazing Spiderman
CinemaWAR: Which is the better Mob movie, Godfather or Goodfellas?
Podcast: Play in new window | Download
Subscribe: iTunes | Android | RSS
Tagged with: Anna Karenina • Arthur Christmas • Chicago • CinemaJaw • Eliaz Rodriguez • Godfather or Goodfellas? • Hoth • Killing Them Softly • Matt Kubinski • Movie Reviews • MoviePass • Movies • Night Life • Reviews • Ry The Movie Guy • Silver Linings Playbook • The Amazing Spiderman • The Campaign • The New 400 Theaters • The Original Mothers • Winter Movies • Woodsugars
Filed under: CinemaJaw Firsts • episodes • Special Guests
Like this post? Subscribe to my RSS feed and get loads more!