Friday, March 6th, 2015 at 3:06 pm
Reviewed This Episode: The Last Five Years
Trivia: Fairy Tale Movie Trivia
Interested or Ignore: Cinderella 
CinemaWAR: Is Vince Vaughn still relevant or is he washed up? 
Sponsored by: Rocky Mountain Revival Podcast , Green Ink Organics, Cash Flow Savvy, Sarantos, My Guard Pro, Sal Rastegar
This week on CinemaJaw the boys do some stretches, fluff out their tutus, put on their tap shoes and bust-a-move as they cover the Top 5 Dance Scenes in film. There is a grand tradition in Hollywood of great dance numbers, as movies at the start simply aped the mass entertainment that came before… Vaudeville. The tradition continues to this day in everything from action to animation often feature a great dance number!
On the dance card as partner this week is CinemaJaw go-to guy James D'Amato. Host of his own podcast(s) and one helluva guy!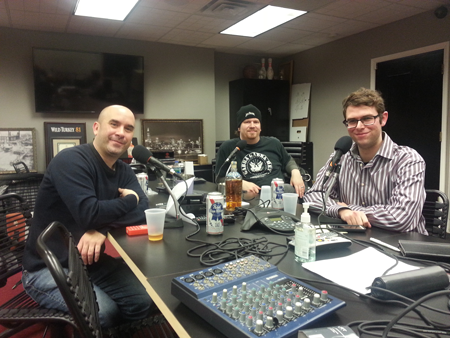 So take our hand and let us lead. We will just name a few of our favorite routines. Enjoy.
Podcast: Play in new window | Download