Friday, February 20th, 2015 at 4:20 pm
Reviewed This Episode: Force Majore
Trivia: Nic Cage Movie Trivia
Interested or Ignore: Focus
CinemaWAR: Will a comic book movie eveer win Best Picture at the Oscars?
Sponsored by: The Content Champion Podcast with Loz James, replacementlaptopkeys.com, Double-Knockout.com, Pajamashoppe.com, Rocky Mountain Revival Podcast 
This week on CinemaJaw, things get weird as we cover our favorite Bizarre Films! It was an especially dificult episode to record since Matt K. and Ry The Movie Guy did a Freaky Friday and switched bodies (talk about bizarre)!
Joining us for this bizarro episode is a Bizarrely talented filmmaker, director, writer Frank T. Ziede.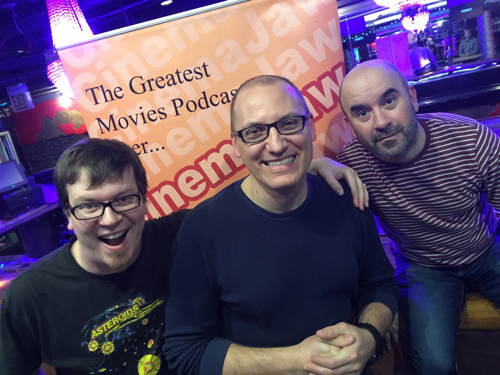 Take a listen, and prepare to have your mind blown!!!
Podcast: Play in new window | Download