CinemaJaw 130, Animal Movies w/guest Gus Spelman of The Onion
Saturday, November 24th, 2012 at 1:50 am
I am not an animal!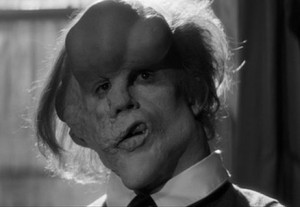 Bust out your whips and chains this week, because the CinemaJaw Circus is in town, we ain't clownin around here. The boys are wrestling bears, and sticking their heads into the mouths of our favorite Animal Movies. Joining us is a lion tamer of a Producer over at The Onion, Mr. Gus Spelman, his new series of video for the Onion can be seen here. Gus and the boys dangle the fishies in front of the movie porpoises and coax an amazing episode into its cage.
Also new is our engineer Eliaz Rodriguez!
Take a listen to this beast of an episode as you digest that turkey.
I for an I: The Life of Pi, Hitchcock
Reviewed This Episode: The Phantom Toll Booth, Lincoln, Rock of Ages, My Sisters Sister
CinemaWAR: Red Dawn remake, good idea or not?
Podcast: Play in new window | Download
Subscribe: iTunes | Android | RSS
Tagged with: Chicago • CinemaJaw • Gus Spelman • Hitchcock • Lincoln • Matt Kubinski • Movie Reviews • MoviePass • Movies • My Sisters Sister • Night Life • Red Dawn remake good idea or not? • Reviews • Rock of Ages • Ry The Movie Guy • The Life of Pi • The New 400 Theaters • The Onion • The Original Mothers • The Phantom Toll Booth
Filed under: CinemaJaw Firsts • episodes • Special Guests
Like this post? Subscribe to my RSS feed and get loads more!