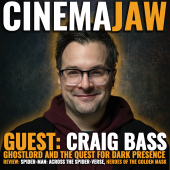 Update Required
To play the media you will need to either update your browser to a recent version or update your
Flash plugin
.
Reviewed: Spider-Man: Across The Spider-Verse, Heroes of the Golden Mask
CinemaWAR! Which film franchise is better overall – Batman or Spider-Man?
Trivia: Good Sequel Movie Trivia
Celebrating This Month: Jennifer Lawrence
This week on CinemaJaw we swing through the podiverse as we cover two universe-hopping movies,  the latest Sony Animation film Spider-Man: Across The Spider-Verse, and Christopher Plummer's final effort, Heroes of the Golden Mask. These two films are diametrically opposed, proving not all trips through the multiverse are created equal. Listen to find out which is which.
Joining us on this strange journey is a documentarian, who knows a thing or two about other dimensions.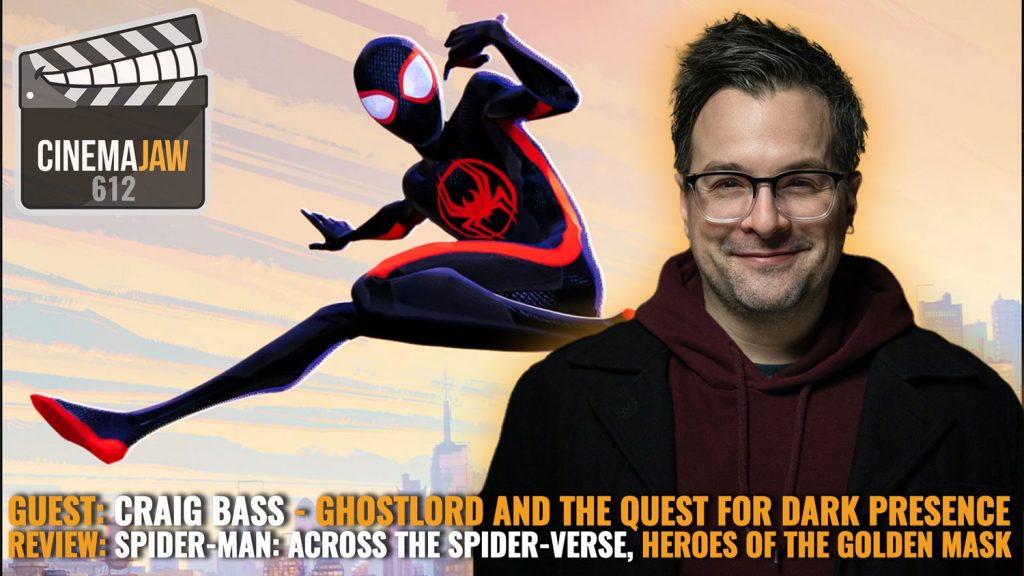 Starting with a VHS camcorder and his family's cats, moving on to grade school kung-fu cinematic spectaculars, Craig Bass eventually co-founded the Chicagoland video production company, Motion Source. After 15 years of creating content for brands such as Walgreens and Segway, and pouring his artistic soul into mini-budget music videos and short films, Craig is making his feature film debut with Ghostlord and the Quest for Dark Presence. The documentary is on Doc Mack, the owner of Galloping Ghost Arcade, located in Brookfield, Illinois.
The subject of the doc is the Owner of the largest arcade in the world, Doc Mack (aka Ghostlord), who has spent nearly 3 decades working on a video game that he believes has the potential to supercharge a struggling industry. Ghostlord and the Quest for Dark Presence follows Doc's journey to create a live-action digitized fighting game from the first hint of the game's idea, through crooked investors, a mysterious illness, surprise iguanas, a nearly-assassinated landlord, and multiple reshoots. It's a doc we at CinemaJaw are watching closely and cannot wait to see… and if Doc Mack ever finishes his game, we'd like to see that as well!
No Top 5 List this week but we do have a CinemaWAR! debating Spider-Man vs. Batman: who has the better film franchise overall?
So sit back and relax jawheads. Finishing this podcast, from any dimension or universe should be a simple and enjoyable task!