Victims of bad remakes? …Aren't we all.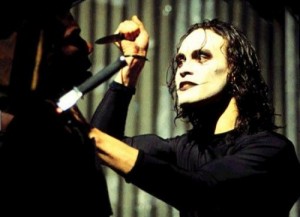 The first time was so wonderful they decided to do it again. Or, the first time was so awful they decided to do it right. Or, Hollywood is plum OUT of ideas. Whatever the reasons may be there is simply no shortage of remakes these days.  Most of them are terrible, but occasionally (only VERY rarely) they actually make something better than the original. Matt K and Ry The Movie Guy plumb the depths of the Video shelves to dredge up The Best Remakes of All Time!
The boys are joined for the second part of the show by Brian Ruberry, the man is an institution at The Original Mother's where the boys record CinemaJaw most weeks. Brian was kind enough to lend us a hand for CinemaWAR and be the contestant for this weeks Trivia battle.
Enjoy the show!
Reviewed This Episode: New Years Eve, Shame, The Debt
I for an I: Mission Impossible Ghost Protocol,
CinemaWAR: Is Guy Ritchie a good director?
Sponsor: Please visit Evil Squirrel Comics in Chicago, or online, for the best deals on comic books around!
CinemaJaw is planning something very special for it's upcoming 100th Episode!