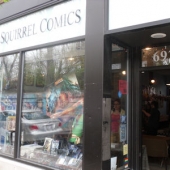 Update Required
To play the media you will need to either update your browser to a recent version or update your
Flash plugin
.
Looks like I picked the wrong day to quit sniffin' glue!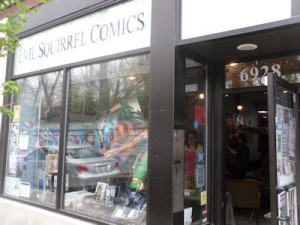 Emergencies, Disasters… They suck. As luck would have it, movies about emergencies and disasters are AWESOME! The 1970's was certainly the heyday of the Disaster genre, but the category has been strong since the beginning of film, and remains so with modern entries. So, the CinemaJaw boys go over Disater films this week, with some help from a true friend of the show who is going through his own little emergency!
Shawn King is known throughout Chicago as the owner of Evil Squirrel Comics, which is the best comic book shop in the city (we say so). Times are troubled for the shop, and although business is up, a back debt is haunting them, and if things do not go well this December shopping season… he may have to close the shop!  We here at CinemaJaw are throwing our hats into the ring to stop one more independant store, especially a comic book shop from closing! That is why we have Shawn on as our guest!! That and because he is incredibly nice and funny guy. Shawn is throwing a fundraiser at our usual recording spot, The Original Mother's, and we are trying ot get as many people to attend as possible. HERE is a link to all the details for the party this Tuesday, December 13th.
So Shawn is with the boys all episode and lays out his Top 5 Disaster Movies. All that, PLUS: I for an I, CinemaWAR!, Guest Vs. Host Trivia, Hollywood Headlines, Jaws of Life and a whole lot more! Not listening to this episode would be disastrous!
Reviewed This Episode: Melancholia, The Muppets, Larry Crowne, Incendies
I for an I: Tinker Tailor Soldier Spy
CinemaWAR: Ashton Vs. Demi
Sponsor: Please visit Evil Squirrel Comics in Chicago, or online, for the best deals on comic books around!
CinemaJaw is planning something very special for it's upcoming 100th Episode!