Let's Talk Turkey.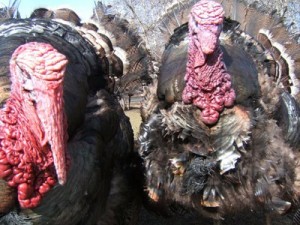 There is just no shortage of them… Crappy Movies. Each year more and more get made, much to our chagrin. You just can't stop it, so you might as well embrace it. Or at least catalog it. So this week on CinemaJaw, the boys do just that: go round the room and choose the decade's best (worst?) Turkeys.
We needed a brave soul to help us on this mission. Someone with guile, someone with stamina, someone who isn't busy on a Tuesday night. Enter, Steve Benz of WSDI Chicago. Steve is the owner on one of the first networks to take a chance on CinemaJaw, and for that alone, he is a guru to us. He has also learned quite a bit in his many years in broadcasting and has steered us well over our short existence. Thanks to Steve for airing our show, and for being our guest this episode!
All the usual bits are present here, I for an I, Guest Vs. Host Trivia, CinemaWAR!, reviews, and lots lots more. So sit back,listen in, get another helping with extra gravy because, THIS SHOW is NO TURKEY!
Reviewed This Episode: Like Crazy, Water For Elephants, Captain America
I for an I: The Descendants
CinemaWAR: Should studios keep rereleasing old movies in 3d?
Sponsor: Please visit Evil Squirrel Comics in Chicago, or online, for the best deals on comic books around!
CinemaJaw is planning something very special for it's upcoming 100th Episode!