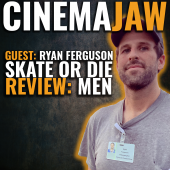 Update Required
To play the media you will need to either update your browser to a recent version or update your
Flash plugin
.
Review(s): MEN
Celebrating This Month: Tom Cruise
Discussion Points: Favorite Body Horror Scenes, Movies that take multiple views to understand, Thought-provoking sci-fi hidden gems
Trivia: "Men" Movie Trivia
Sponsored by: Overcast
Alex Garland is known for making perplexing films. Ex Machina and Annihilation were as amazing as they were head-scratching. His latest film entitled simply MEN, follow suit. In fact it is so difficult to nail down that we had a hard time deciding on a top 5 tied into it, lol. Discussion points instead.
Joining us is a man who is equally perplexing!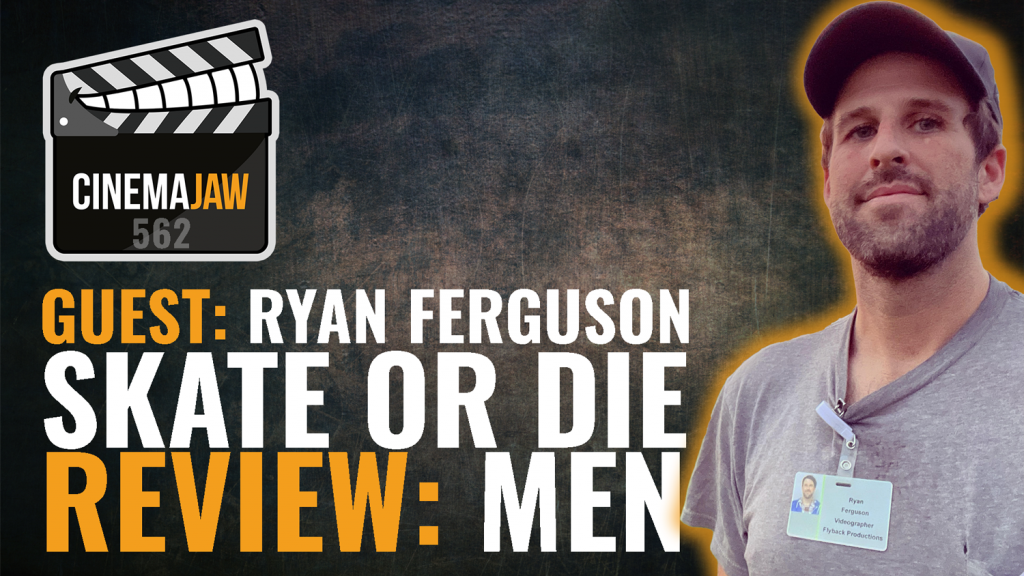 Ryan Ferguson has directed and produced multiple independent documentaries on topics ranging from some of the more pressing social issues of our time to the inner workings of standup comedy.Ryan co-founded Flyback Productions in his last semester at Columbia College in Chicago. Through Flyback, he has spent over 15 years producing, shooting, and editing videos for clients such as Ford Motor Company, Vh1, Illinois Holocaust Museum, and the Cook County Juvenile Court. Ryan is a regular volunteer video professional for Poverty Alleviation Chicago. In addition to his commercial work, Ryan also has directed, shot, and edited several independent documentary shorts. Ryan's first feature film HANNIBAL TAKES EDINBURGH follows standup comedian Hannibal Buress for one month at the Edinburgh Fringe Comedy Festival. Netflix purchased the film in 2016 to rave reviews. Ryan has been a cinematographer on numerous documentaries about underserved communities including Syl Johnson- Anyway the Wind Blows, Dear Walmart, Ringside, and Little Dresses for Africa. His current documentary in production is following a novel clinical trial for a rare fatal pediatric disease called Canavan Disease taking place at Dayton Children's Hospital. More information can be found at https://www.curecanavanfund.org. SKATE OR DIE is Ryan's second feature film and premiered at the 2021 San Francisco Documentary Film Festival.
In his doc, Leo Castillo's unlikely passion for skateboarding has allowed him to escape the gang life that engulfs his impoverished Chicago neighborhood. But while enough to help him safely navigate the straits of childhood, a gunshot wound over one summer threatens to tear it all away, and reveals how unprepared Leo is to face the world as an adult. Do check this one out if you enjoy documentary.
Nice to finally land the trick and follow up with Ryan F.
Enjoy!
Best Body Horror Scenes:
Ryan F: Le Voyage Dans la Lune & Eraserhead
Matt: Misery – The Hobbling
Ry: Slither – Parasite Tub
Best Movies That Take Multi-viewings To Understand:
Ry: Mulholland Drive
Ryan F: Schizopolis
Matt: Primer
Thought-Provoking Sci-fi Hidden Gems:
Ryan F: 12 Monkeys
Matt: Edge of Tomorrow
Ry: Another Earth