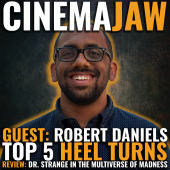 Update Required
To play the media you will need to either update your browser to a recent version or update your
Flash plugin
.
Review(s): Dr. Strange in the Multiverse of Madness
Celebrating This Month: Tom Cruise
Top 5 Heel Turns
Trivia: Tricky Tom Cruise Trivia
Sponsored by: Overcast
There is something rather delectable about a good guy gone bad. Though we may feel disappointed in them, the character who has turned is all the more interesting for their potential for redemption, and their potential for irredeemable behavior. This week on CinemaJaw, in honor of Dr. Strange in the Multiverse of Madness, we are taking a look at our favorite movie characters who have taken the heel turn.
The term "heel turn" was popularized by pro wrestling and it basically means a character who we see as a "good guy" has reversed course and become a villain. Anyway it a neatly succinct way of stating the top 5 in these days of short attention spans.
Joining us a man who will never turn heel!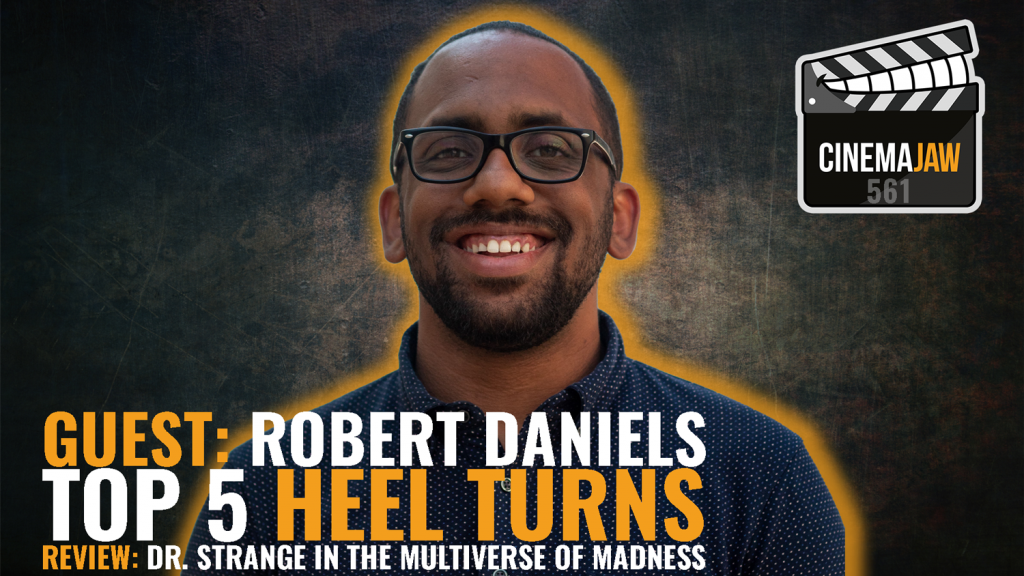 Robert Daniels is a film critic with freelance bylines in the New York Times, in the Los Angeles Times, at
RogerEbert.com
, at Polygon, and at the Playlist. He is a member of Chicago Film Critics Association and a programmer for the Chicago Critics Film Festival. Robert has been on our radar to have on the show for a while, so we are thrilled to finally have a chance to chat movies with him.
To all the heels out there, it's never too late to make another turn.
Enjoy the show…
Matt:
5.) The Matrix – Cypher
4.) The Lord of the Ring: The Two Towers – Saruman
3.) The Witch – Thomasin
2.) Spider-Man 2 – Doc Oc
1.) The Shining – Jack Torrance
Robert:
5.) What Lies Beneath – Dr. Norman Spencer
4.) The Godfather Part II – Michael Corleone
3.) Undercover Brother – Eddie Griffin
2.) The Dark Knight – Two-Face
1.) Temple of Doom – Indiana Jones
Ry:
5.) Chronicle – Andrew
4.) The Empire Strikes Back: Lando Calrissian
3.) Revenge of the Sith – Anakin Skywalker
2.) LA Confidential – Cpt. Smith
1.) Black Swan – Nina Sayers