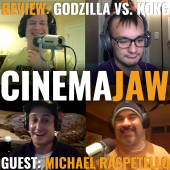 Update Required
To play the media you will need to either update your browser to a recent version or update your
Flash plugin
.
Reviewed: Godzilla Vs. Kong
Trivia: Versus Movie Trivia
Sponsored by: Overcast
Conflict is at the heart of any story worth telling. In fact, one could make an argument that without conflict you'd have no story at all! Some of the best conflicts are the tit for tat back and forth between two worthy adversaries. A fight for each that is equal and bitter, an aversion that borders on hate – a rivalry! Film is rife with great rivalries and this week, in honor of our review of Godzilla Vs. Kong, we are choosing our Top 5 favorite Movie Rivalries.
Joining us is the opposite of a rival! Friend of the show and returning guest, Michael Raspetello.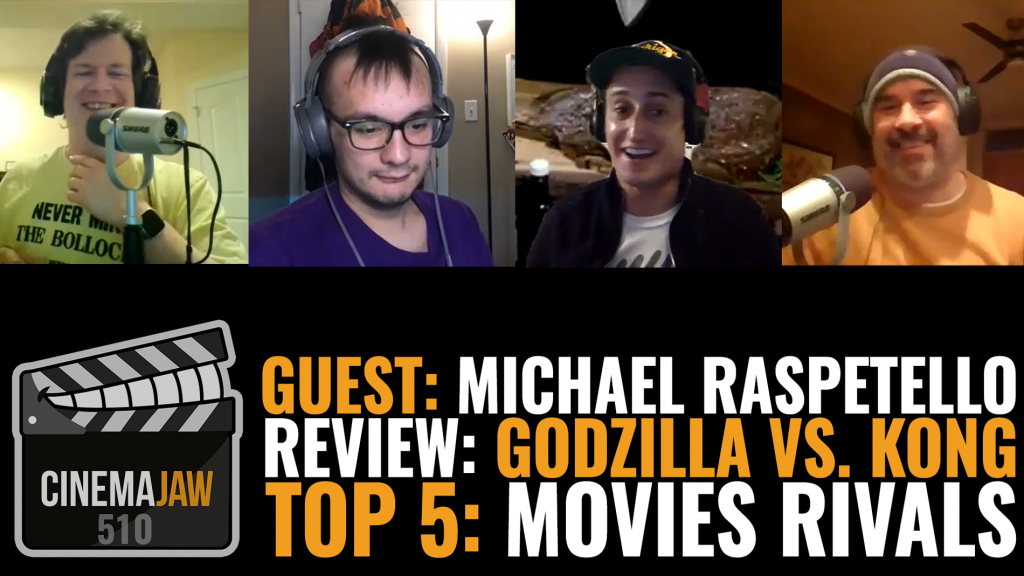 Mike, having a background in music festivals, decided to make a documentary called Festival: a Documentary that is currently finding its second wind audience (perhaps partly due to this pandemic years absence of concerts) on Prime and other streaming services. Definitely a doc you should check out! A film fan, filmmaker, and all-around smart guy, Mike joins us with his favorite Movie Rivals.
So don't worry about our rival podcasts… we will defeat them in the battle for your earbuds!
Matt:
5.) Kevin Vs. The Wet Bandits – Home Alone Series
4.) Ripley Vs. The Queen – Alien Series
3.) Sherlock Vs. Moriarty – Sherlock Holmes Series
2.) Bond Vs. Blofeld – Bond Series
1.) Batman Vs. The Joker – Batman/DC series
Michael:
5.) Chet Vs. The Old 96er – The Great Outdoors
4.) Clarice – Buffalo Bill – Silence of the Lambs
3.) Pee Wee Vs. Frances – Pee Wee's Big Adventure
2.) Babysitters Vs. Lords of Hell – Adventures in Babysitting
1.) Inigo Montoya Vs. The Man in Black – The Princess Bride
Ry:
5.) Annie Vs. Helen – Bridesmaids
4.) Eddie Felson Vs. Minnesota Fats – The Hustler
3.) Brendan Vs Tommy – Warrior
2.) The Great Danton Vs The Professor – The Prestige
1.) Mozart Vs. Salieri – Amadeus
Pfil's Animated Music Video