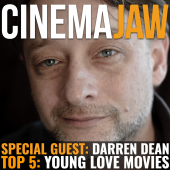 Update Required
To play the media you will need to either update your browser to a recent version or update your
Flash plugin
.
Reviewed: Birds of Prey and the Fantabulous Emancipation of One Harley Quinn
Top 5: Young Love Movies
CinemaWAR 2000: Which is the better 2k Comic Book movie – Unbreakable or Xmen?
Trivia: Movie Spin-Off Trivia
Sponsored by: Overcast
Youth is wasted on the young, they say. Young love is far too sweet to be said the same of. We all remember our first kiss, our first crush, our first heartbreak. It are these experiences that perhaps shape us more than most others. After all, who we are going to be is largely determined by who we choose to love.
This week on CinemaJaw, in honor of our Guest Darren Dean's latest project PREMATURE, we dive into that molasses notalgia and pry out our Top 5 Young Love Movies.
As mentioned, joining us for another 'Jaw is Producer extraordinaire, Darren Dean.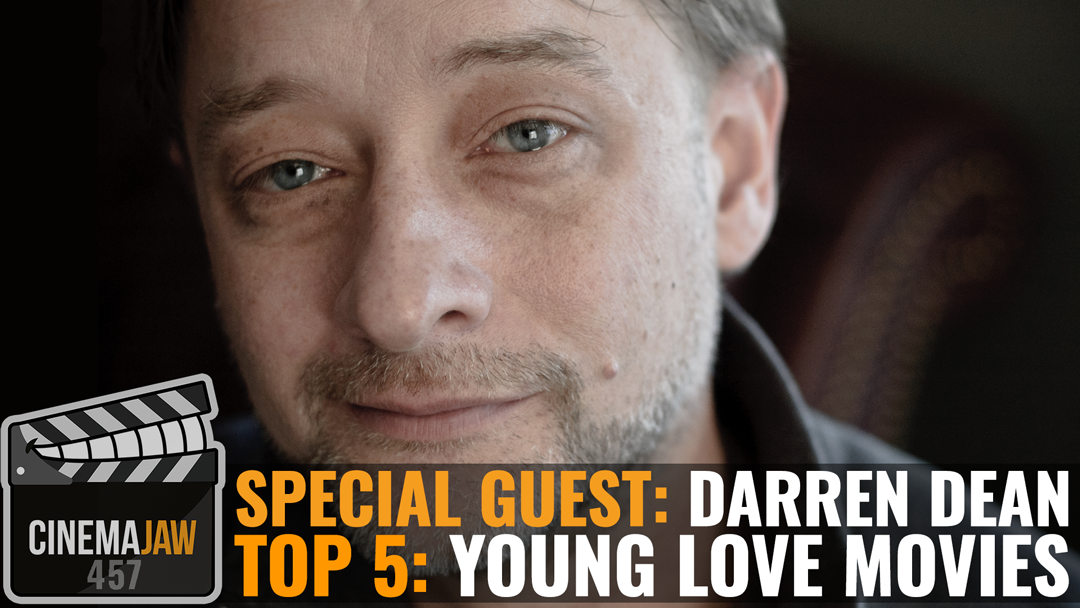 Darren Dean is a producer, writer and director, and a four-time Independent Spirit Award nominee. You may be most familiar with Darren's frequent collaborations with Sean Baker on the award winning features PRINCE OF BROADWAY (which he co-wrote), TANGERINE, and 2017's Oscar nominated THE FLORIDA PROJECT. He has also produced such award-winning fare as 2010's KINYARWANDA (dir Alrick Brown), which won the World Cinema Audience Award at Sundance, and THE INFILTRATORS (dirs. Alex Rivera & Cristina Ibarra), which won the NEXT Audience Award and NEXT Innovator Award at Sundance in 2019.
His most recent projects include, the Spirit Award Nominated PREMATURE, whose director Rashaad Ernesto Green WON the "Someone to Watch" Spirit Award) , and THE SHORT HISTORY OF THE LONG ROAD (dir Ani Simon-Kennedy).
Whoo! This guy stays busy and produces amazing movies!
We know you fell in love with CinemaJaw a long time ago, when we were in our youth… but love can grow!
Enjoy the podcast!
Matt:
5. Grease
4. Can't Buy Me Love
3. Dirty Dancing
2. Sid and Nancy
1. Pretty in Pink
Darren:
5. Y Tu Mama Tambien
4. 10 Things I Hate About You
3. Midsommar
2. Harold and Maude
1. Let the Right One in
Ry:
5. Love Simon
4. Like Crazy
3. 500 Days of Summer
2. An Education
1. The Spectacular Now
A special Congratulations to Darren Dean and Rashaad Ernesto Green ('Premature') wins the Someone to Watch Award presented by Bulleit Frontier Whiskey at Film Independent's Spirit Awards!