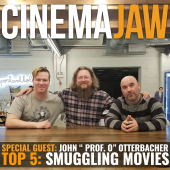 Update Required
To play the media you will need to either update your browser to a recent version or update your
Flash plugin
.
Reviewed: Dolittle, Troop Zero
Top 5: Smuggling Movies
Trivia: Gotham City Trivia
Sponsored by: Overcast
In the back of the car, in a secret compartment under the trunk, there is a podcast! Transporting contraband, otherwise known as smuggling, is an essential part of both crime and (sometimes) freedom fighting. Whether it be arms, drugs, or people, smuggling illegal goods is always fraught with danger and excitement. This week on CinemaJaw, in honor of our guest's latest film, we are not so clandestinely smuggling in our Top 5 Smuggling Movies.
Joining us, our partner in crime: Professor John Otterbacher.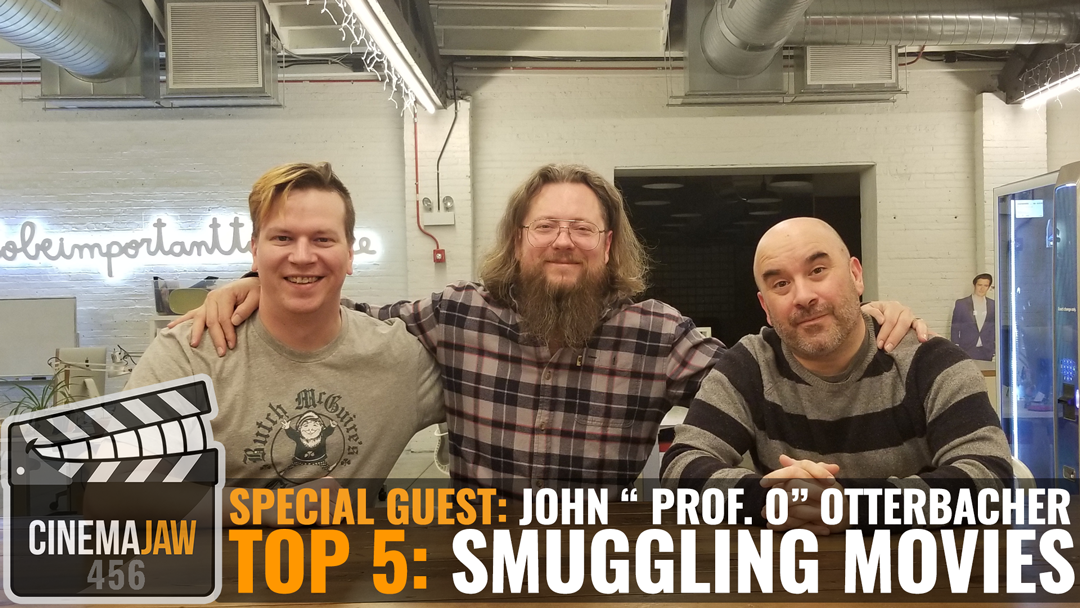 John Otterbacher splits his time between teaching and filmmaking in Chicago. He has mainly worked as a producer and cinematographer specializing in independent film/tv/new media and work for nonprofit organizations. As a college instructor, Otterbacher has taught at a number of institutions and is currently coordinator for the Cinematography program at Tribeca Flashpoint College in Chicago. He is a board member and serves as Vice President for IFP Chicago and is a member of the Education Advisory Committee for Cinema/Chicago. Moving Parts, his fourth narrative feature, is a film about smuggling (hence the topic).
Here's the synopsis of Moving Parts: After the death of her father, Zhenzhen hires a smuggler to take her to the Caribbean island where her brother, Wei, works in construction. Wei gets her a job at a restaurant, but when the smuggler demands more cash, Zhenzhen is forced into a compromising position. Help comes unexpectedly from Evelyn, who runs an art gallery in the neighborhood—but the contrast between the dark rooms above the restaurant and the blindingly white gallery calls everyone's innocence into question. In English and Mandarin with English subtitles.
Smuggled discretely on your listening device – a new CinemaJaw awaits your hungry eardrums. Listen
Matt:
5. Traffic (Soderberg)
4. Beverly Hills Cop
3. Cocaine Cowboys
2. Shindler's List
1. Scarface
John:
5. Slumdog Millionaire
4. Taken
3. The Wire (Season 2)
2. Socario
1. Moving Parts
Ry:
5. Blood Diamond
4. War Dogs
3. American Gangster
2. American Made
1. Maria Full of Grace