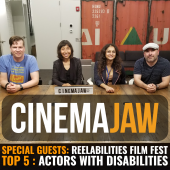 Update Required
To play the media you will need to either update your browser to a recent version or update your
Flash plugin
.
Reviewed: Once Upon a Time in Hollywood, The Nightingale 
I for an I: Hobbs and Shaw
Trivia: Actors Who Have Appeared in the Fast and the Furious Movies Trivia
Sponsored by: Overcast
We on CinemaJaw have always believed that film can change the world. By reflecting back to us humanity, honesty, and the goods and ills thereof, it can force a new perspective. Or to put it another way, as the great Roger Ebert famously said, "Cinema is an empathy machine". Of course we cover the mainstream blockbusters for all thier escapist value, but our favorites have always been the films that shine light on the human condition, and demand change of us. In short, we like movies that make you think. We have been pleased in recent years to see big changes in representation in cinema, but more work must be done. That's one reason why we are excited to cover our Top 5 Actors with Dissabilites.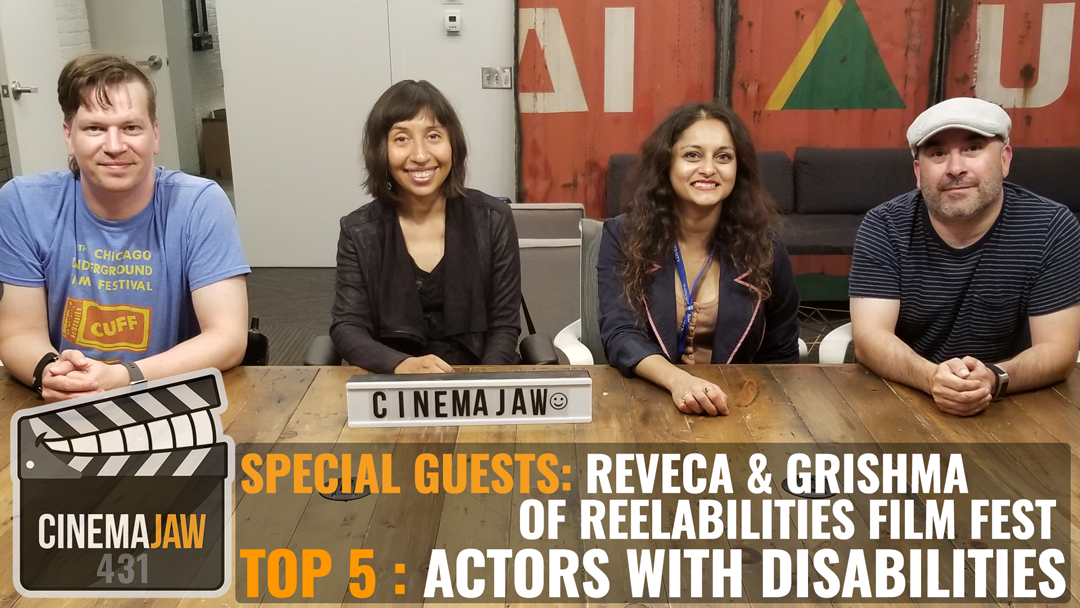 Joing us are a pair of ladies who are helping to see that work of change through. Reveca Torres and Grishma Shah are Co-Directors of ReelAbilities Film Festival.  The festival is dedicated to sharing the human experience of disability through art and film, and was initiated in New York, in 2007. It was the first of its kind to present award- winning films by and about people with disabilities. Since then, the festival has spread to over a dozen cities in North America, and has received more than 500 films for consideration submitted from across the globe.
Reveca was injured and paralyzed in a car accident at the age of 13. After completing degrees in Fashion Design and Theatre Arts, Reveca worked as a costume designer and simultaneously worked with various organizations doing disability work in health/fitness, advocacy, recreation, and peer support. She started a nonprofit called BACKBONES after realizing that years of interaction and friendship with others living with spinal injuries (SCI) had made a significant impact in her life. Reveca wanted to ensure that others, especially those newly injured, had access to resources, information, and the same type of peer support she has had. Reveca uses painting, illustration, photography, film, movement, and other media as a form of expression as a tool for advocacy and social justice.
Grishma Shah is an artist pursuing her doctorate in storytelling & psychology. Like a cat, she has lived many lives; as cancer patient, a diversity model, film producer, podcaster, actress, film programming manager, with many more to go. She believes stories are the way to connect people together. This passion for social justice is also depicted in her paintings, as a catalyst to thinking deeper, in hopes to question our pre-conditioned viewpoints to evoke awareness and change.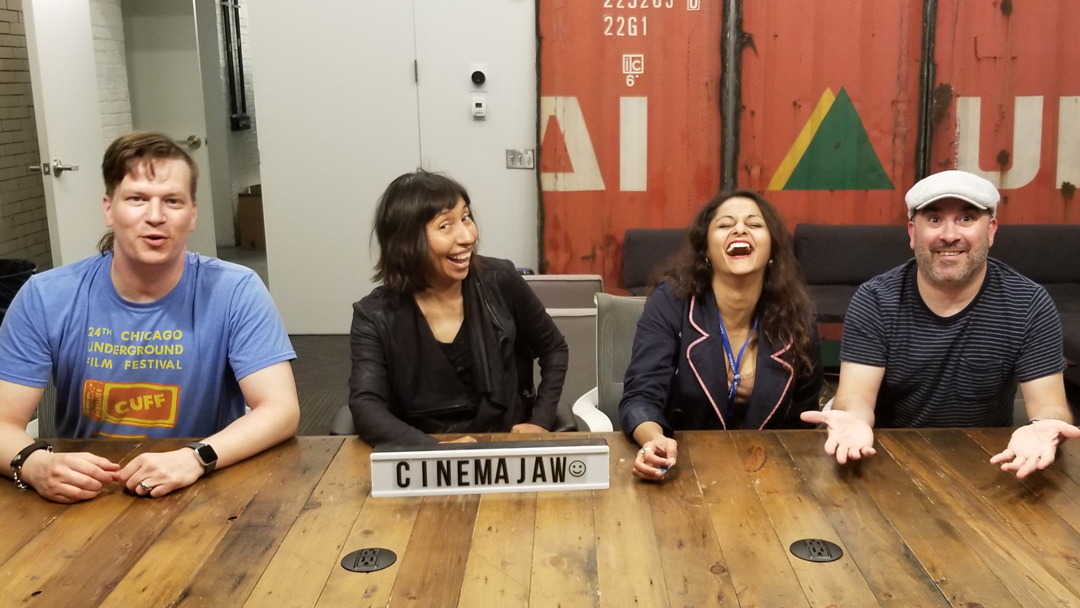 Top 5 Actors With Disabilites
Matt:
5.) Ryan Gosling
4.) Richard Turner
3.) Lou Ferrigno
2.) Mike Birbiglia
1.) Hugo Weaving
Revecca & Grishma
5.) Micah Fowler
4.) Ryan O'Connell
3.) Millie Simmonds
2.) Peter Dinklage
1.) Ali Stroker
Ryan:
5.) Millie Simmonds
4.) Warwick Davis
3.) Marlee Matlin
2.) Michael J Fox
1.) Peter Dinklage