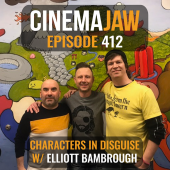 Update Required
To play the media you will need to either update your browser to a recent version or update your
Flash plugin
.
Reviewed this episode: Captain Marvel
Interested or Ignore: Captive State
CinemaWAR: Steven Spielberg is against films from streaming services being eligible for an Oscar… is he right or wrong?
Trivia: John Goodman Movie Trivia
Sponsored by: Cards Against Humanity

Incognito, disguised, characters in film must often employ deception to achieve their goals both good and evil. Sometimes the disguise is a major plot reveal, and sometimes its a means to an end, driving a story forward. This week on CinemaJaw we take off our masks as we explore our Top 5 Characters in Disguise!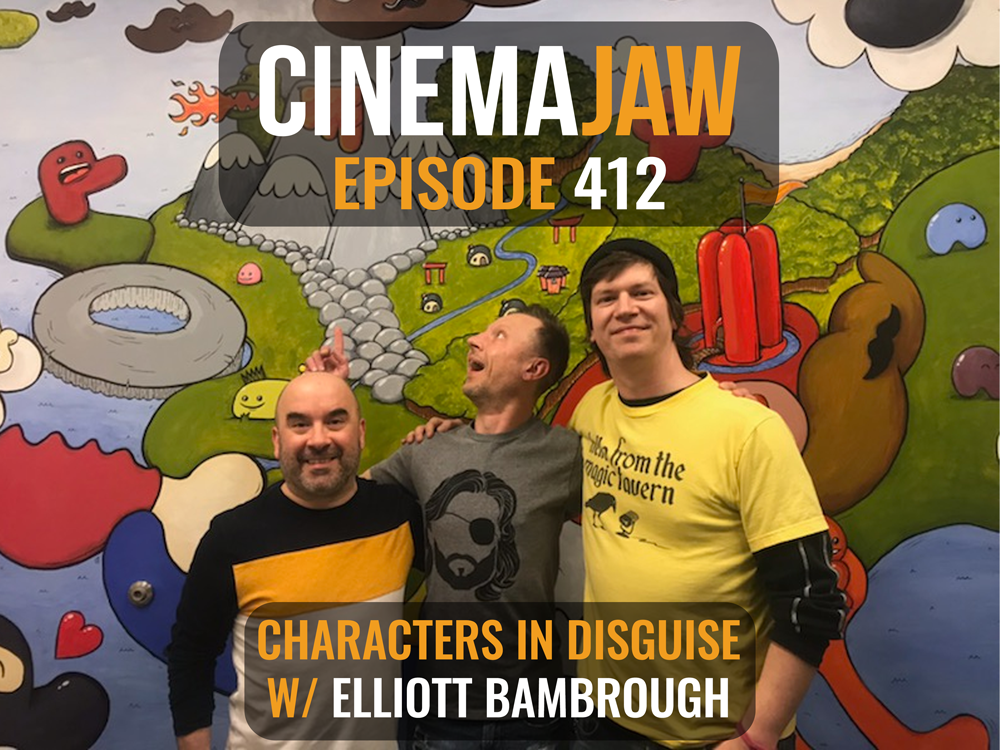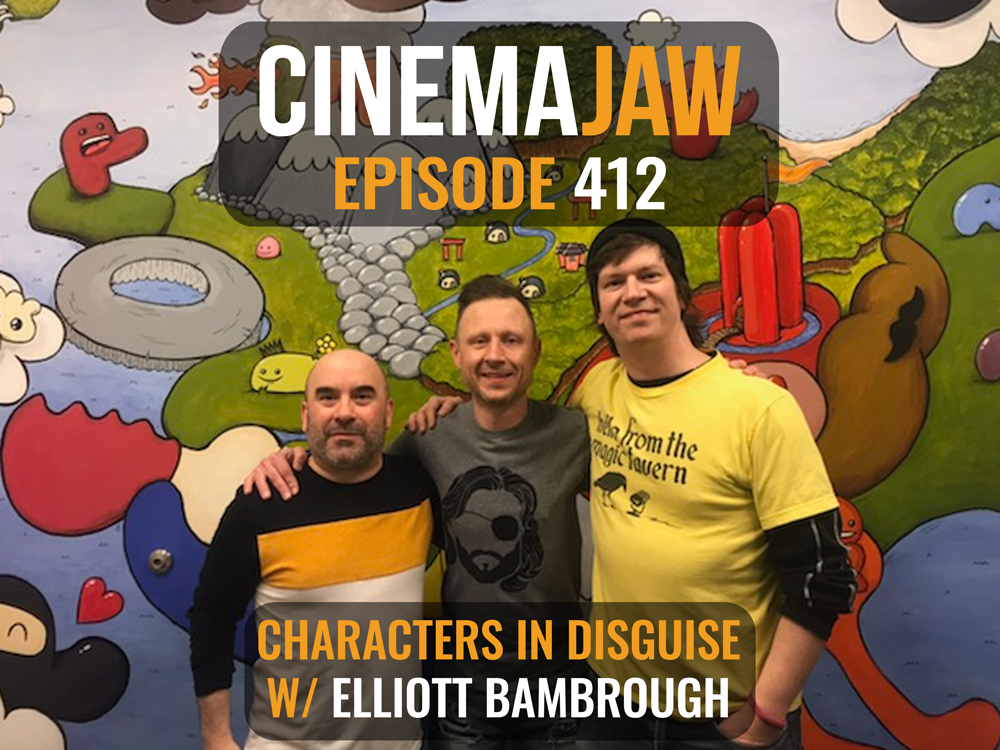 Joining us again is local luminary and a huge movie fan, Elliott Bambrough!  Elliott is the 6 time Emmy award winning host of Chicago's Best on WGN.
When he's not eating his way across Chicago, he's probably watching a movie, or walking his dogs, or watching a movie with his dogs. The guy loves movies!
So peel off your mask, put aside the pollyjuice potion, feel free to be yourselves! It's time for another great 'Jaw!
Top 5 Characters in Disguise
Matt:
5.) Harry Potter Series – Wormtail
4.) The Mask – The Mask
3.) Mrs. Doubtfire – Mrs. Doubtfire
2.) Face Off – Sean Archer/Castor Troy
1.) Princess Bride – Wesley the Farmboy
Elliot:
5.) Usual Suspects – Verbal Kint
4.) Fight Club – Tyler Durden
3.) Psycho – Norman Bates
2.) V – V for Vendetta
1.) Anakin Skywalker – Empire Strikes Back
Ry:
5.) Shakespeare in Love – Viola de Lesseps
4.) Sean of the Dead – Zombie disguises
3.) Series of Unfortunate Events – Count Olaf
2.) Under the Skin – The Alien
1.) Some Like it Hot