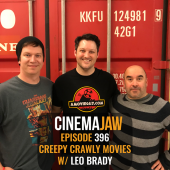 Update Required
To play the media you will need to either update your browser to a recent version or update your
Flash plugin
.
Attention JawHeads – We had a little hardware issue that affected the audio on this episode. It's really not THAT bad, but we wanted to give you a heads up that this one sounds a little different.
Reviewed this episode: Halloween (2018)
I for an I (Interested or Ignore): Bohemian Rhapsody
Trivia: "Queen" Movie Trivia
CinemaWAR: Which film is Ridley Scott's Masterpiece – Alien or Blade Runner?
Sponsored by: Overcast
Slinking, slithering, scuttling at the corners of your periphery. Little black shapes churn, crawl and creep. Feeling  skeeved out? Feeling itchy? This week on CinemaJaw, in honor of Halloween (the movie and the holiday) we are heading into the crawlspace and covering our top 5 Creepy Crawly Movies. Think about movies that make your skin crawl, and you'll have it right.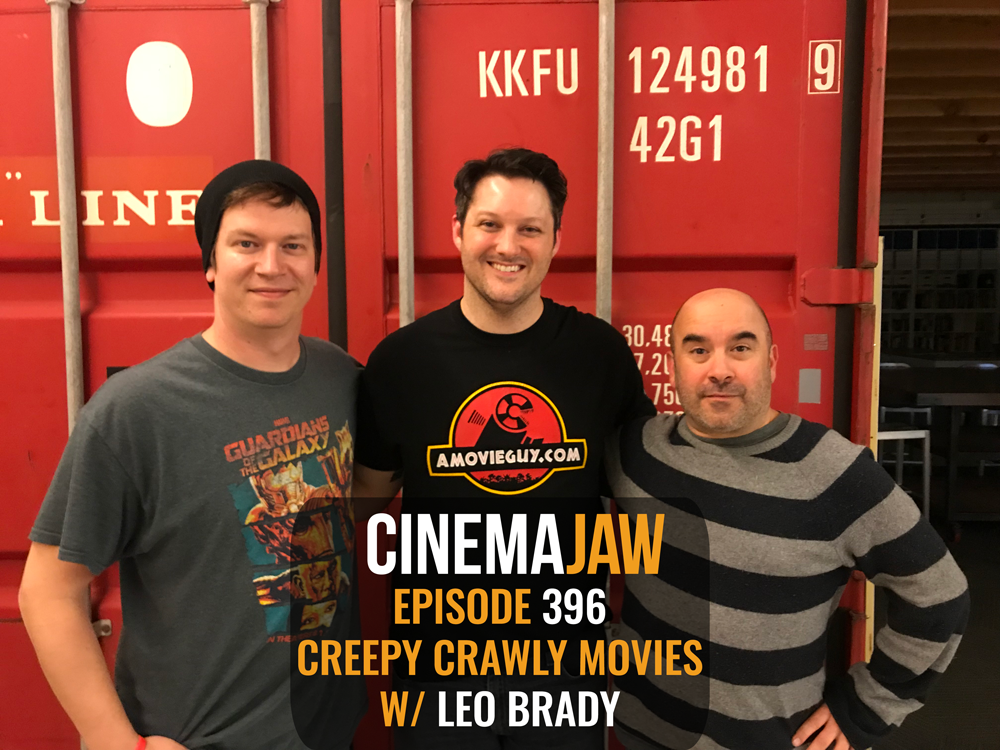 Balancing out this ghastly topic is a fellow film critic and someone we have wanted to have on the show for a while! Leo Brady is a Chicago Film Critic and the creator of AMovieGuy.com. Born & raised in Chicago, Leo has been a lover of cinema since the first time his parents introduced him to movies such as Singin' in the Rain, E.T., and Casablanca. Through the inspiration of Roger Ebert, and his wife Christina, he created AMovieGuy.com, and today it is a must-go website for movie reviews, interviews, and coverage of film festivals. Personally, Leo spends his day-time working for the Chicago White Sox front office and has proclaimed himself the biggest fan of Ridley Scott EVER. That last part will come to bear in CinemaWAR. Leo is the perfect counterbalance to the creepy topic!
So grab your can of Raid… put your earbuds in before the earwigs crawl in there!!!
Top 5 Creepy Crawly Movies
Matt:
5.) Meet the Applegates
4.) Joe's Apartment
3.) Kingdom of the Spiders
2.) Them!
1.) Indiana Jones and The Temple of Doom
Leo:
5.) Night of the Creeps
4.) Slither
3.) The Thing
2.) The Fly (1986)
1.) Alien
Ryan:
5.) Return of the King
4.) The Mist
3.) Mimic
2.) King Kong
1.) Bug