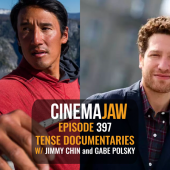 Update Required
To play the media you will need to either update your browser to a recent version or update your
Flash plugin
.
Attention JawHeads – We had a little hardware issue that affected the audio on this episode. It's really not THAT bad, but we wanted to give you a heads up that this one sounds a little different.
Reviewed this episode: Bohemian Rhapsody, Free Solo
I for an I (Interested or Ignore): The Girl in the Spider's Web
Trivia: Animation Sequels Trivia
Sponsored by: Overcast
So many narrative films bank on being able to keep you feeling tense. That's the reason you will hear the phrase "edge of your seat" in so many movie commercials. As an audience we like that excitement, it's perhaps part of what we get out of the movies, some action, and adventure that may be missing in our real lives. Well… It's not missing from the real lives depicted in these documentaries. Tension, fear, and action are the bread and butter for the subjects of these docs!
Joining us is a couple of filmmakers who are familiar with peak performance (see what I did there?).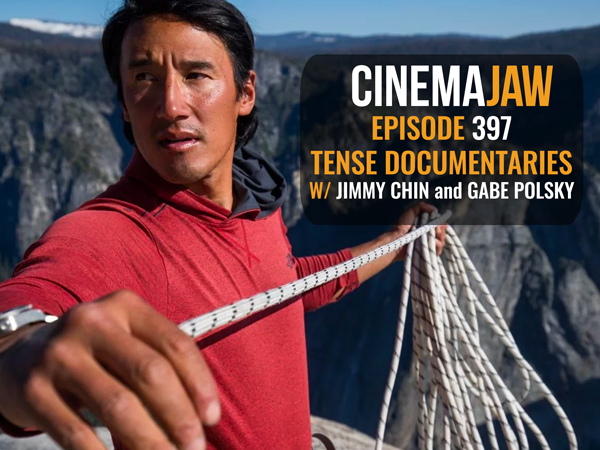 Jimmy Chin is a professional climber, mountaineer, skier, director, and photographer. He began filming in 2003 under the mentorship of Rick Ridgeway. His first attempt as a cinematographer resulted in an hour-long television special for National Geographic called Deadly Fashion. His feature-length documentary Meru, co-directed with wife Elizabeth Chai Vasarhelyi, premiered at the 2015 Sundance Film Festival. Their 2018 film Free Solo won the People's Choice Award: Documentaries at the 2018 Toronto International Film Festival.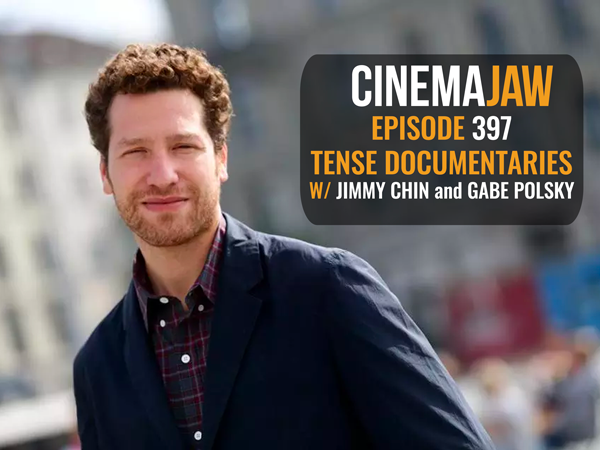 Also joining us is Gabe Polsky! Polsky wrote, directed and produced Red Army, a documentary film about the Soviet Union and its famed ice hockey team. Red Army was the only documentary included in the official selections at the 2014 Cannes, Telluride, Toronto, New York, and AFI, film festivals. In 2018 Polsky completed the documentary In Search of Greatness. Told through the eyes of the greatest athletes of all time, In Search of Greatness is a cinematic journey into the secrets of genius. The film features original interviews with sports-world legends Wayne Gretzky, Pelé, and Jerry Rice!