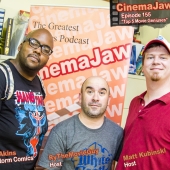 Update Required
To play the media you will need to either update your browser to a recent version or update your
Flash plugin
.
E=MC²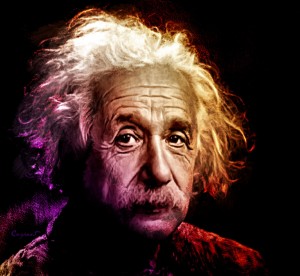 Genius… It doesn't take one to love movies, but that is what we are talking about today on CinemaJaw. There have been loads of remarkable movie geniuses since film history began. After all, what interesting characters these people make. With their mighty mental mastery they think through thousands of thoughts and achieve astronomical accolades, and other cool stuff (like alliteration). These are the mad scientists, the mathematicians, the musicians, the painters, the strategists, the ponderers and the poindexters that make so many films so damn interesting.
Since CinemaJaw is still on it's Summer Tour we traveled to the legendary Chicago Flat Iron Building at the famous six corners intersection of Damen, Milwaukee and North to a hotbed of genius… Brainstorm Comics & Movies. While Ry The Movie Guy may be completely comic-booked out from the relentless rush of capes on the screen this summer, Brainstorm Comics also has MOVIES! Probably one of the last video rental houses left in the City, and perhaps the US has survived by disguising itself as a comic book store… GENIUS! (Seriously if you live in the area and you like movies, and since you are reading this you must like movies, you NEED to check out Brainstorm. The selection is amazing!)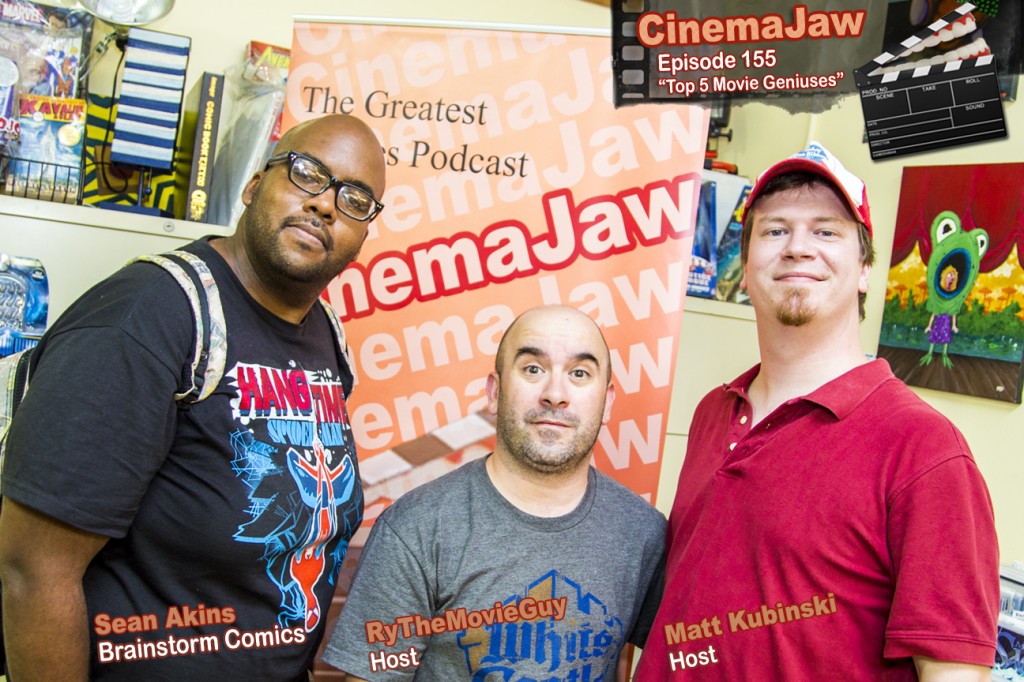 We will need an expert, a genius of sorts if-you-will, a man who is unafraid to face Bond villians and other such evil genius. Please welcome to this episode of CinemaJaw Mr. Sean Akins of Brainstorm Comics & Movies. Sean sits in this entire episode and lends us his  list of Movie Geniuses.
Get Smart!
CinemaWAR: Should Jim Carey promote Kick-Ass 2?
I for an I: The Wolverine
Trivia: Animal Title Movie Trivia
Reviewed this episode: Fruitvale Station