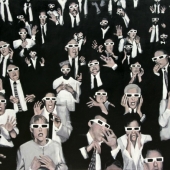 Update Required
To play the media you will need to either update your browser to a recent version or update your
Flash plugin
.
Thank You.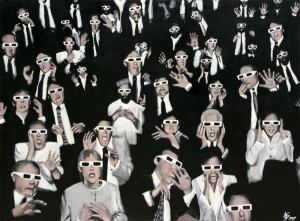 Thank You ALL For Listening! For Eliaz, Matt K and Ry The Movie Guy, CinemaJaw is our passion. While we have a ton of fun talking about movies each week, we wouldn't keep doing it if there was no audience. YOU are the reason we are here. Whether you listen to every show, or follow us on Twitter, or chime in on our Facebook page, we are lucky and honored to have such a great audience to interact with and create content for.
Once again, THANK YOU ALL. I don't think I can stress that enough!
In honor of our great audience we have put together a special episode of CinemaJaw that has been a long time coming. Our Listener Special. This week we turn the mics around and interview three of our most interactive JawHeads from all over the United States. For our very first Listener Special we were graced by the company of Barry Riddle, Alison Jones and Mark Hurne, whom (if you've been listening) contribute to the show each week with comments, tweets, and emails. These JawHeads were awesome and we thank them personally for joining us to discuss the Best Films of the Past 4 Years (since CinemaJaw began). It was very nice and interesting to get to know them and flattering that these 3 people let us into their eardrums each week to talk some movies. Thanks you guys! If you were not on this special and would like to be, fret not, we do plan on doing these annually, so by all means let us know via email at mattandry@cinemajaw.com.
We promise to have many many more episodes in store for you guys, and we hope to keep growing CinemaJaw! Thanks one more time for listening and interacting with us, and making us better by interacting with us!
If it sounds like I am gushing thanks, it's because I am! Cheers!
Viva La Jaw!
CinemaWAR (with Alison Jones): Who is the Best Buddy Cop Duo, Gibson – Glover or Murphy – Nolte?
I for an I (with Barry Riddle): R.I.P.D., Red 2
Trivia (with Mark Hurne): Acronym Movie Trivia
Reviewed this episode: The Way Way Back, Monsters University