Happy Election Day!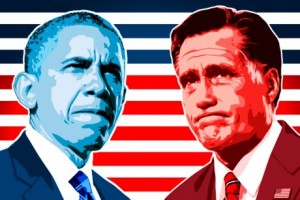 Every four years our great nation participates in our great democratic act…electing the president. Polling places flood with the american masses each casting that ballot for their hopes, dreams and interests to be recognized. Truly it is a magnificent process to behold, at the end of which a triumphant great leader emerges. This year shall be no different.
The Commander In Chief has been portrayed on the silver screen since movies began. This week on the Jaw we take a look at our favorites and arguably the best to ever fill the fictitious Oval Office. These can be actors portraying both real and made-up presidents and several examples of each are given.
Joining us in this electoral episode is a great friend of the show, local Chicago filmmaker and Indie Incubator co-founder Mr. Charles Klein. Making his fifth appearance Chuck is our go-to guy an; d he has some wonderful new projects to plug.
In addition to all that, you will hear our cabinet of segments: I for an I, CinemaWAR, Trivia, PLUS we choose our fantasy pick for director of the new Star Wars films recently announced.
CinemaJaw for President!
I for an I: Lincoln, Skyfall
Reviewed This Episode: Cloud Atlas, Sessions, Cabin in the Woods
CinemaWAR: Who is the better actor, Marlon Brando or Daniel Day Lewis?