Some people call me a space cowboy…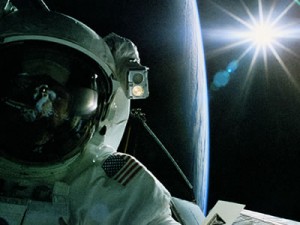 Space… The Final Frontier. These are the voyages of the podcast, CinemaJaw. It's weekly mission: to explore strange new genres, to seek out new releases and new-to-us classics… To boldly go where no movies podcast has gone before! (cue theme song)
Who among us was not fascinated with space at some point in childhood? To gaze up in wide wonder at the glorious heavens and imagine oneself "up there" is truly a universal experience, if you'll excuse the pun.  It's no surprise to us that Space Movies is such a popular genre with so many great entries, and this week on CinemaJaw we will dish up, freeze dried, a few of our favorites with a glass of Tang. Joining us on this intrepid sojourn is none other than Chicago taste-maker, epic mustache sporter and Do312 General Manager, Jeremy Scheuch!
In addition to the top 5 space movies of our three explorers, you will also be treated to Trivia, Hollywood Headlines, Interested or Ignore, and a whole lot more great stuff! So please take your protein pills and put your helmet on.
I for an I: The Expendables 2
Reviewed This Episode: Margaret
CinemaWAR: Which Hollywood breakup was more important?