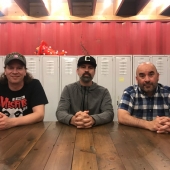 Update Required
To play the media you will need to either update your browser to a recent version or update your
Flash plugin
.
Reviewed this episode: Incredibles 2, Won't You Be My Neighbor 
Interested or Ignore (I for an I): Jurrasic Park Fallen Kingdom
Trivia: Jurrasic Movie Trivia
Sponsored by: Overcast
This week on CinemaJaw, we hop in the DeLorean (again) to head back to 1993. This was one HELL of a year for film! Seriously, there were some major heavy hitters in '93. That's why we are digging a little deeper. There may be films of the year that were hidden gems, or maybe just forgotten by time. This week, we will unearth them!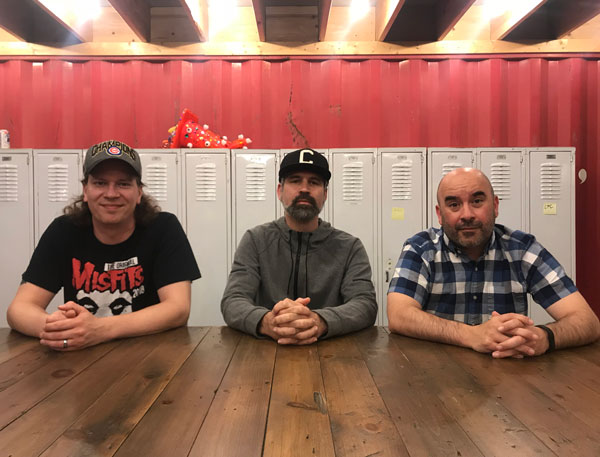 Joining us, for his 5th appearance on the show (get him the smoking jacket) is a man we like to call our friend. Bret Kado is one half of the team responsible for creating the Chicago Comedy Film Festival, as well as being a film professor at Columbia. Not to mention, a producer and filmmaker in his own right with many projects out and many yet to come! This outing, brent is promoting the CCFF's participation in the Chicago Outdoor Film Festival and a screening of Groundhogs Day (also a '93 film!). You should check out his website because Brent always has something cool going on!
So buckle up. We are about to go 88 miles per hour to '93!
Matt:
5.) Return of the Living Dead Pt. 3
4.) Batman The Mask of The Phantasm
3.) Untamed Heart
2.) The Good Son
1.) The Sandlot
Brent:
5.) The Crush
4.) The Crying Game
3.) So I Married and Axe Murderer
2.) Falling Down
1.) Kalifornia
Ry:
5.) Menace to Society
4.) Malice
3.) In the Line of Fire
2.) Searching for Bobby Fisher
1.) This Boy's Life