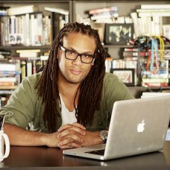 Update Required
To play the media you will need to either update your browser to a recent version or update your
Flash plugin
.
Reviewed This Episode: The Wolfpack
I for and I: Straight Outta Compton
CinemaWAR: Is there hope for the Fantastic Four franchise or is it dead in the water?
Trivia: Charlize Theron Movie Trivia
Sponsored by: Cards Against Humanity, Moviepass, GuruSwipes, Three Link Directory
A movie is like a tree, go with me here. Many constituent parts make up the tree, the trunk is the photography, the bark is set, the branches are the actors, and the leaves are the crew. When we back up and observe it for the whole we can say "there is a tree", and can appriciate it on its overall quality. If you'll allow the analogy one more step, then the screenplay is the seed, the tiny acorn from which the mighty oak of a film will grow. It all begins with a script.
When considering the Best Screenplays of the Past 25 Years you need to get yourself an expert. Perhaps someone who created the industries hippest arbiter of unproduced script gems. Perhaps someone who hosts a podcast wherein popular actors record a live table read of said hidden gems. Perhaps you get yourself Franklin Leonard, and that is exactly what we did. It began as a survey. In 2005, Franklin Leonard surveyed almost 100 film industry development executives about their favorite scripts from that year that had not been made as feature films. That first list – many of which have been made since – can be viewed here.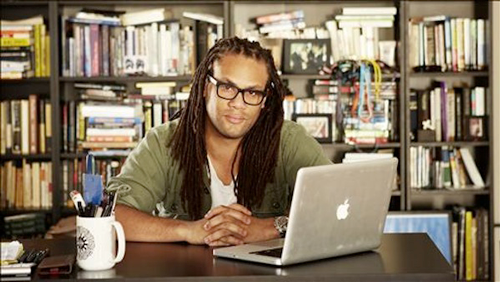 As alluded to earlier, Franklin is also the host of new, and very popular (for good reason) podcast The Blacklist Table Reads on which the best screenplays Hollywood hasn't yet made are turned into movies… for your ears. It has been included on Entertainment Weekly's "Must List" and described by podcast review website The Timbre as "positively groundbreaking."  Featuring performances by actors including Paul Scheer ("The League"), Lauren Lapkus ("Orange is the New Black"), Matt Walsh ("Veep"), Jerry Adler ("The Sopranos"), Darren Criss ("Glee"), and Emmy winner and two time Tony nominee Tammy Blanchard, it's the perfect way to spend a commute or a Saturday evening at home… Aside from CinemaJaw of course.
So please take a listen, lots to be learned!