And I-eee-I, will always… love You-ooooh. I-eee-I, will always… love You-ooooh. (Get that out of your head! Ha!)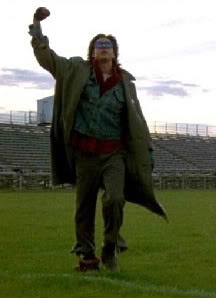 This week on CinemaJaw WGN News meister, Marcus LeShock joins the boys to discuss an very important topic: Iconic Movie songs. Not scores mind you, nor soundtracks, but songs. They may have been popular before hand, but were forever immortalized to the the point that they can not be separated from the scene in which they were played. Right away we set some rules, and broke them. No musicals, no written-for-the-movie songs. They had to be real. This episode will be stuck in your head for months!
Also on the docket are all the great segments that you love: Marcus vs. Matt K Trivia, I for an I, movie news, reviews and more! Don't You Forget About CinemaJaw, as you walk on by… will you call our name? I said La. La la la la. La la la la. Etc.
Sponsor: Please visit Evil Squirrel Comics in Chicago, or online, for the best deals on comic books around!
Reviewed this Episode: Capitan America, Rise of the Planet of the Apes, Bad Teacher, Limitless, Butiful
I for an I: 30 seconds or less
CinemaWAR!: Has it been a good Summer Movie Season?