These amps go up to eleven.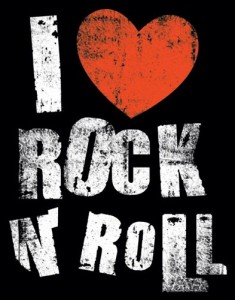 Been holding onto this topic for a while waiting for the right guest, and boy did we get her. Cara Carriveau, you may know her from Cara's Connection 10a-2pm on 101.9 The Mix here in Chicago, or from Cara's Basement a FAN-tastic rock star interview podcast! Cara's hobnobbed with giants, yet she still was generous enough to take the time to come jaw with us about some movies. Movies that Rock, that is.
So what is a "Movie that Rocks"? The spirit and theme of Rock-n-Roll must be a major factor of the story. That's pretty much how we interpreted it and Matt K, Ry The Movie Guy, and Cara Carriveau each choose their Top 5 and go round robin dropping science. The usual CinemaJaw segments are all here as well, Hollywood Headlines, Reviews, I for an I and more. This episode ROCKS!
I for an I: Source Code
Reviewed this episode: Ajami, Megamind, Monsters