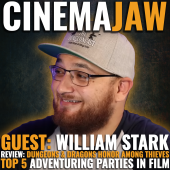 Update Required
To play the media you will need to either update your browser to a recent version or update your
Flash plugin
.
Reviewed: Dungeons & Dragons Honor Among Thieves
Trivia: Chris Pine Movie Trivia
Celebrating This Month: Willem Dafoe
Roll for initiative! This week on CinemaJaw we reach deep into our Bag of Holding and pull out a gem of an episode!
Our quest is to review the latest attempt at a Dungeons & Dragons movie, Honor Among Thieves, and along the way choose our Top 5 Adventuring Parties in Film. These don't necessarily need to be from the fantasy genre mind you. We're looking for movie teams that are greater than the sum of the parts, wherein each character has a role to play and brings to the table a specific skillset.
We will need a wizard in our ranks…
Joining us one half of the dynamic duo behind the foremost D&D podcasts, The Dungeoncast's William Stark (no relation to Tony).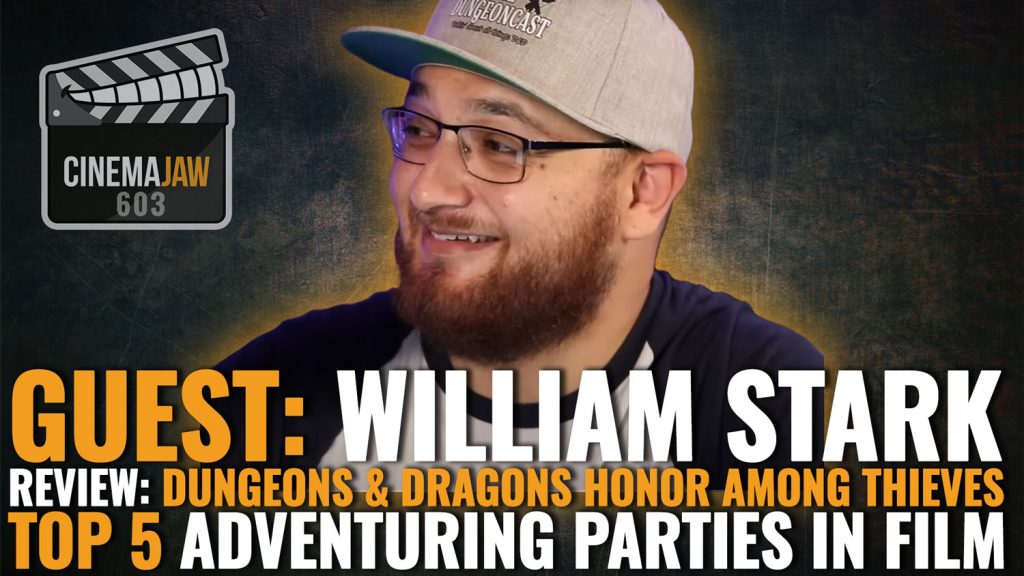 William is a professional Podcaster, Writer, and Dungeon Master with over 13 years of experience in the field. He is currently working on a sourcebook for D&D 5th edition "Starseekers' Guide to Draken Star", a Science Fantasy Space Opera D&D setting based on the actual play D&D podcast Superquest Saga. When he isn't writing, podcasting, or playing D&D, William can be found spending time with his family, playing retro video games, and shredding on his guitar, or perhaps even being a guest on CinemaJaw!
If you're into D&D even a little then you should listen to The Dungeoncast, the podcast where William and his co-host Brian, explore all things D&D including lore, game mechanics, and creative concepts.
Whether it's a detailed discussion on the strangulation techniques of Black Puddings or our continual drawing of Demogorgon's attention, join them as they have a casual, educational, and humorous conversation about the world's most popular tabletop RPG.
Your task is plain to see, rescue your intellect-devoured brain from boredom, and listen to a fantastical episode of CinemaJaw!
Top 5 Adventuring Parties in Film
Matt:
5.) Preditor
4.) The 3 Amigos
3.) Teenage Mutant Ninja Turtles
2.) Conan: The Destroyer
1.) The Goonies
William:
5.) Dragon Strike
4.) The Mummy
3.) Star Wars (Original Trilogy)
2.) Guardians of the Galaxy
1.) The Fellowship of the Ring
Ryan:
5.) Rya and the Last Dragon
4.) Zombieland
3.) Rogue One
2.) The Goonies
1.) Stand by Me