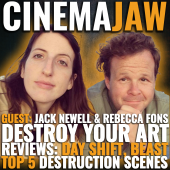 Update Required
To play the media you will need to either update your browser to a recent version or update your
Flash plugin
.
Review(s): Day Shift, Beast
Celebrating This Month: Sylvester Stallone
Trivia: Actors/actresses who have played vampires trivia
Sponsored by: Overcast, Underrated Podcast
Jack C. Newell and Rebecca Fons are two of Chicago's brightest luminaries of art, particularly film. I could go on and on (and have) about their individual talents, accomplishments and projects, but today its an idea they co-created that brings us to the podcasting mics.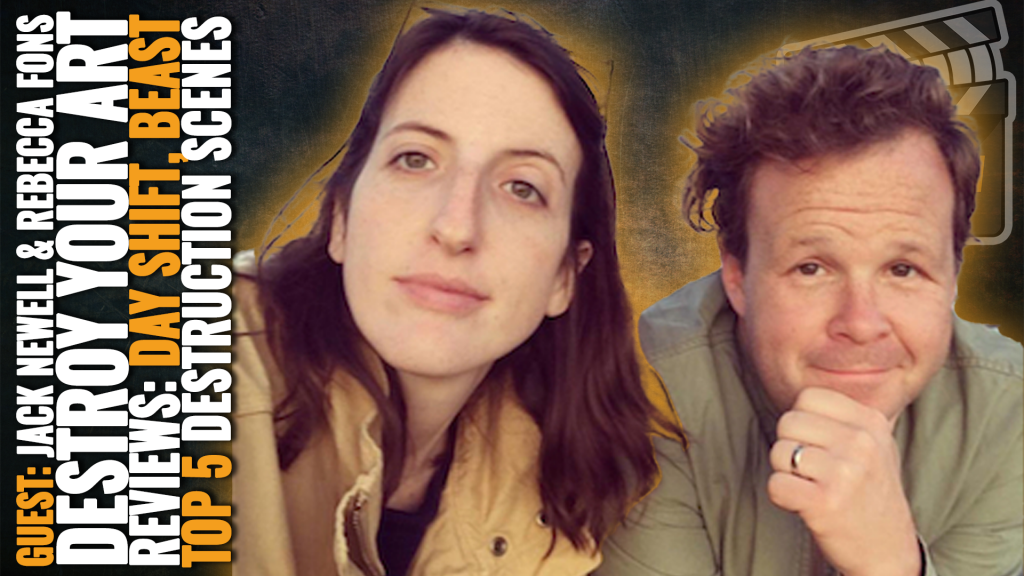 Destroy Your Art invites select filmmakers to make original short films and then destroy them in front of the only audience to ever see them, giving artists the opportunity to create something impermanent and inviting audiences to experience something more intentional. This is a unique idea for a film event, and the event itself can never be replicated or duplicated.
Which got us thinking about our Top 5 Destruction Scenes in film, along with a review of Beast, and Day Shift… it's a jam-packed jaw as always!
Matt:
5.) Caddyshack
4.) Deep Impact
3.) The Love Guru
2.) The Fly
1.) Fight Club
Rebecca:
5.) The Conversation
4.) Ghostbusters
3.) Godzilla (1954)
2.) Grosse Pointe Blank
1.) Daisies
Jack:
5.) Rogue One
4.) Mission Impossible: Ghost Protocol
3.) Do The Right Thing
2.) Ferris Bueller's Day Off
1.) Return of the King
Ry:
5.) Toy Story 3
4.) Indiana Jones and the Last Crusade
3.) T2
2.) A New Hope
1.) Return of the King