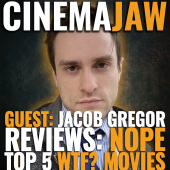 Update Required
To play the media you will need to either update your browser to a recent version or update your
Flash plugin
.
Review(s): NOPE
Celebrating This Month: Ryan Gosling
Trivia: Modern Horror Movie Trivia
Sponsored by: Overcast, Film Vs. Film Podcast
At the edges of your periphery, strange shapes scuttle. You step through a surreal landscape and walk through dreams. Your deepest desires, and perhaps deepest fears manifest… then a 20-foot talking rubber chicken eats your car and lays an egg containing a Lamborghini… What The F***?!?
This week on CinemaJaw (in case you couldn't tell) we are covering those head-scratchers, the What The F Movies! Films that make your jaw drop in disbelief in either a good or a bad way.
Joining us is a filmmaker who knows how to make people say WTF…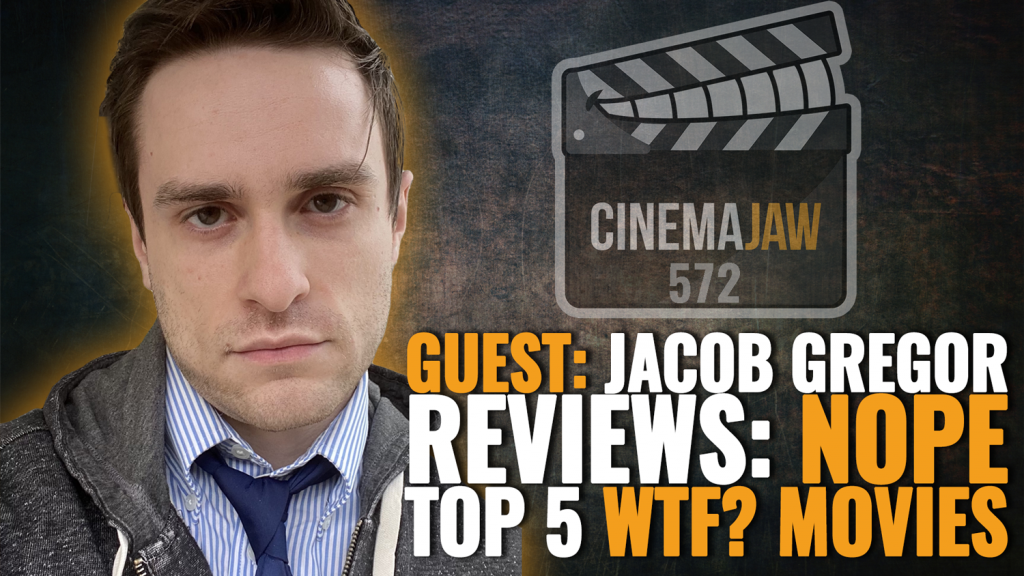 Jacob Gregor is a Chicago-based filmmaker who has had shorts screened at the Slamdance Film Festival and on NoBudge. His first feature,
Endless Content Forever
, is premiering at the
Chicago Underground Film Festival
in July. Do check it out, and all the wonderful selections from CUFF!
Then sit back and relax. Screw in those earbuds nice and tight… Never mind the giant rubber chicken.
It's CinemaJaw time
Matt:
5.) American Psycho
4.) The Congress
3.) You Were Never Really Here
2.) Pi
1.) The Lobster
Jacob:
5.) Pink Flamingos
4.) Happiness
3.) Inland Empire
2.) Trash Humpers
1.) The River
Ryan:
5.) The Zero Thoerem
4.) Mother
3.) Inland Empire
2.) The Skin I live in
1.) Climax