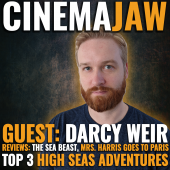 Update Required
To play the media you will need to either update your browser to a recent version or update your
Flash plugin
.
Review(s): The Sea Beast, Mrs. Harris Goes To Paris
Celebrating This Month: Ryan Gosling
Trivia: Sea Beast Movie Trivia
Sponsored by: Overcast, Film Vs. Film Podcast
Hoist the sails! Betten down the hatches, secure the rigging, and hold on to yer booty! It's time to talk about Adventures on the High Seas Movies. Doing so in honor of our first review The Sea Beast.
Joining us is a filmmaker who knows about adventure!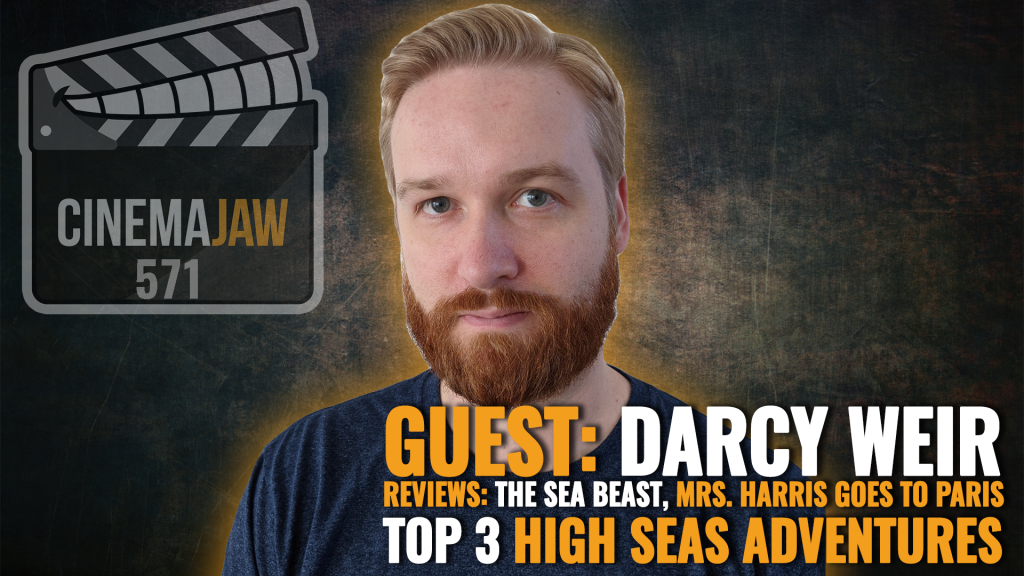 Darcy Weir is a documentary filmmaker who has chosen to work on some of the more fascinating subjects that are discussed today. He has completed over 10 feature-length documentaries which are all available through TubiTV and Amazon Prime. He recently completed a new documentary based on the history of Bitcoin to date as well as the nebulous cryptocurrency market. From Main Street to Wall Street we speak to industry professionals in different areas of crypto business. Using comedy, each chapter is designed to give educational information in an engaging and easy-to-understand way. Topics include blockchain, bitcoin, a history of currency, smart contracts, NFTs, DEFI, CryptoGaming, Metaverse, and the future. It's a very illuminating doc for anyone interested in the subject! The title of the film is: The Bitcoin Field Guide: Understanding Crypto Currency.
So bring it around to the starboard side, three sheets to the wind, and set sail for adventure!
Another episode of CinemaJaw has been spotted on the horizon!
Top 3 Adventures on the High Seas Movies
Matt:
3.) The Hunt for Red October
2.) Cabin Boy
1.) 20,000 Leagues Under the Sea
Darcy:
3.) Deep Star 6
2.) Leviathan
1.) The Abyss
Ry:
3.) Adrift
2.) Kon-Tiki
1.) Master and Commander