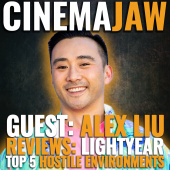 Update Required
To play the media you will need to either update your browser to a recent version or update your
Flash plugin
.
Review(s): Lightyear
Celebrating This Month: Laura Dern
Trivia: Tim Allen/Chris Evans Movie Trivia
Sponsored by: Overcast, Review Party Dot Com
A few weeks back we reviewed the documentary film A Sexplanation from a filmmaker named Alex Liu. This week we have Alex on as our guest!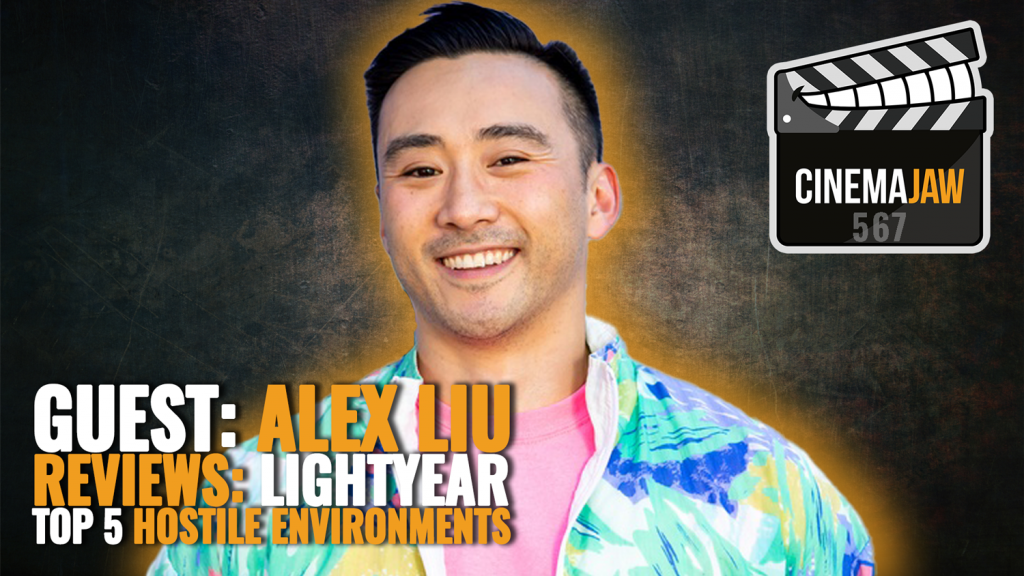 Alex's passion for telling compelling stories that blend education, advocacy, and entertainment led him to found Herra Productions in 2012. Since then, he's developed two award-winning YouTube channels focused on sex and drug education, totaling over five million views. After studying molecular toxicology at UC Berkeley and Science, Health, and Environmental Reporting at New York University, he produced video, radio, and print content for NOVA scienceNOW, CNN Health, and San Francisco NPR station KQED.
We are reviewing the latest from Disney/Pixar Lightyear, which features a hostile environment. With Alex's help, it seemed high time to go over our Top 5 Hostile Environments In Film.
Sit back and relax and enjoy a good jaw about the movies!
Top 5 Hostile Environments
Matt:
5.) Finch
4.) Old
3.) Aliens
2.) Schindler's List
1.) Annihilation
Alex:
5.) The Martian
4.) The Matrix
3.) The Devil Wears Prada
2.) Fire Island
1.) Mean Girls
Ry:
5.) Pitch Black
4.) Underwater
3.) The Poseidon Adventure
2.) Dune
1.) Water World