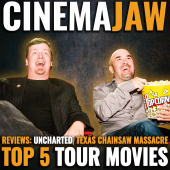 Update Required
To play the media you will need to either update your browser to a recent version or update your
Flash plugin
.
Review(s): Texas Chainsaw Massacre, Uncharted
Celebrating This Month: Sandra Bullock
Batman Actor Trivia
Sponsored by: Overcast
Greetings JawHeads. After a week off we return with two fresh reviews! The new Tom Holland / Mark Wahlberg film, Uncharted, ads well as the latest entry into the Texas Chainsaw franchise, Texas Chainsaw Massacre.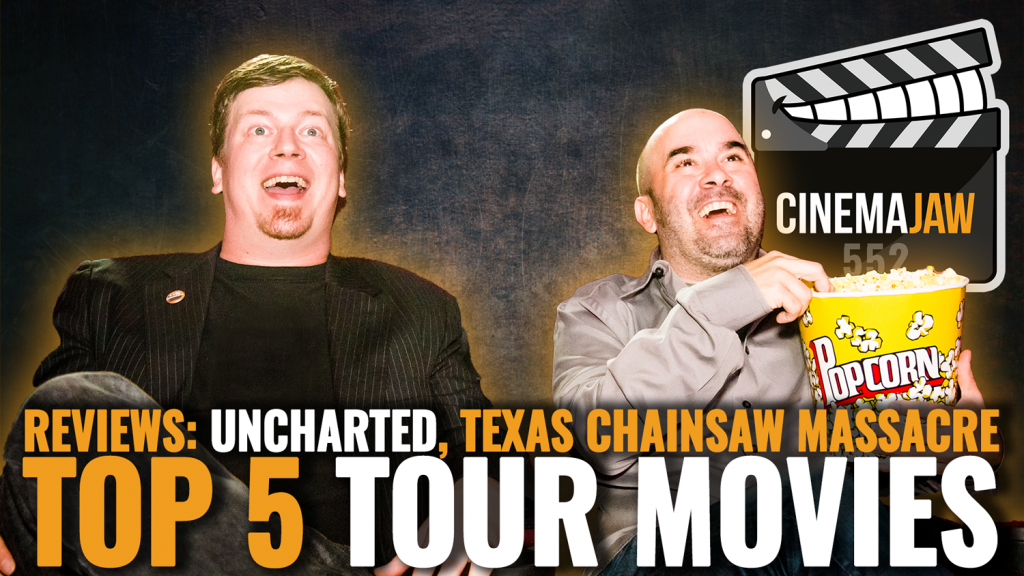 Also in honor of a new documentary Gridlocked: On Tour With The Briggs, we are taking a look at our Top 5 Tour Movies.
Matt:
5.) National Lampoon's: European Vacation
4.) Almost Famous
3.) Tommy Boy
2.) Madonna's Truth Or Dare
1.) Sideways
Ryan:
5.) Meeting People Is Easy
4.) News of the World
3.) Mistake for Strangers
2.) Comedian
1.) The Great Buck Howard