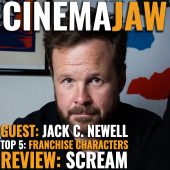 Update Required
To play the media you will need to either update your browser to a recent version or update your
Flash plugin
.
Top 5: Franchise Characters
Celebrating This Month: Wes Craven
Trivia: Scream Franchise Actors
Sponsored by: Overcast
Sometimes a film series breaks out of the "trilogy" territory and into the "franchise" realm. Usually when that does happen it's because of some strong central characters. This week on CinemaJaw we take a look at the characters who have been in 4 films or more, as we cover our Top 5 Franchise Characters.
Joining us is a character who's been a part of this franchise for a while!
Jack C. Newell is a writer, director, producer, actor, and public artist. With ties to Second City, and several public art projects he is a "Jack" of all trades (see what we did there?).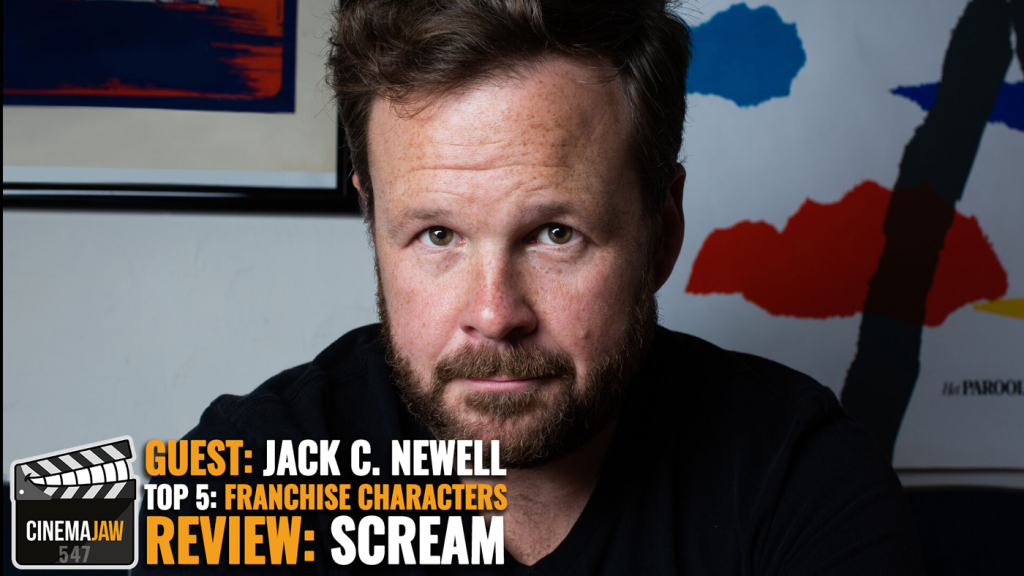 Jack's feature film credits span genres from the comedies including Monuments, Open Tables, and Hope Springs Eternal to the documentaries, 42 Grams, How (not) to Build a School in Haiti, and America's First. His films have been featured at the Austin Film Festival, Sidewalk Film Festival, Bend Film Festival, Chicago International Film Festival, Newport Beach Film Festival, Theatrically and on Netflix, Amazon, Hulu, and IMDbTV.
His latest project Christmas With Felicity is yet another feather in his cap in terms of another genre explored. The Christmas Movie.
Yes we know it's a little after the Most Wonderful Time of the Year, but if you're anything like the rest of the world, when the grey skies of January start to close in, a little extra dose of Christmas movie is just the present we need. Good thing Christmas with Felicity is streaming on AMC+. You should check it out!
Are Christmas movies not your thing? Lucky for you we also have a review of the latest entry into the Scream movie franchise…. it all comes together!
Top 5 Franchise Characters
Matt:
5.) Godzilla
4.) Freddy Krueger
3.) Rocky
2.) Peter Parker
1.) James Bond
Jack:
5.) The Xenomorph
4.) Spock
3.) Gandalf
2.) Chief Spymaster – George Smiley
1.) Hercule Poirot
Ry:
5.) Stiffler
4.) Clark Griswold
3.) Jason Bourne
2.) Darth Vader/Anakin Skywalker
1.) Woody