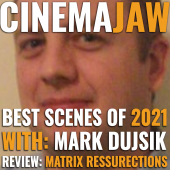 Update Required
To play the media you will need to either update your browser to a recent version or update your
Flash plugin
.
Top 10 Films of 2021
Celebrating This Month: Wes Craven
Trivia: 2021 Movie Sequel Trivia
Sponsored by: Overcast
We're not done with 2021 (in film) yet, not by a long shot. This week we are examining the best moments, the best scenes of the year. Even a dud of a movie can contain an amazing moment, and we try to dig a little deeper than just our Top 10 of the Year lists…
Joining us again is perhaps the most prolific film critic in the world, certainly in Chicago… Mark Dujsik.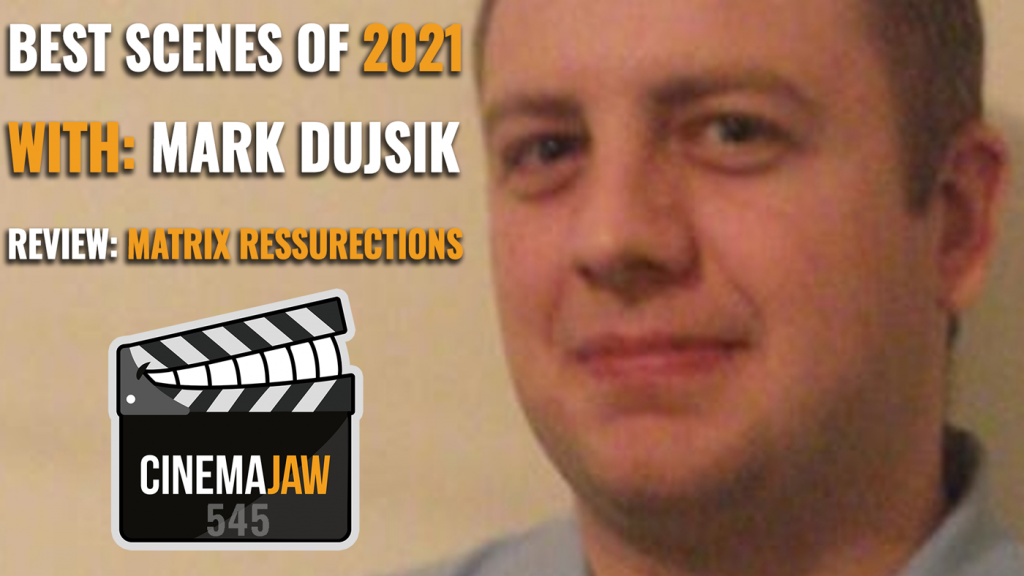 When he's not reviewing movies, he's watching movies to review. Seriously, Mark puts up some major numbers every year, he's been writing about film since 2001. He is the sole writer, editor, and publisher of Mark Reviews Movies. Mark has also written reviews for various online publications, and currently contributes to Magill's Cinema Annual. He has been a member of the Chicago Film Critics Association since 2006 and the Online Film Critics Society since 2002. You can follow him on Twitter at @markreviews.
So pop in the new earbuds you got for the Holidays, and relax. It's time to Jaw about the Movies again!
Matt:
5.) The Reveal – Malignant
4.) Fan Service – Ghostbusters: Afterlife
3.) Cuba – 007 No Time To Die
2.) The Duet – Annette
1.) A Word With The Chef – Pig
Mark:
5.) Feel The Music – Coda
4.) Life in Song – In The Heights
3.) Prologue – West Side Story
2.) Can You Play It Angry – Procession
1.) A Day at the Beach – 9 Days
Ry:
5.) Home Invasion – 007 No Time To Die
4.) The Bus Fight – Nobody
3.) Pool – In The Heights
2.) The Duel – The Last Duel
1.) The Birth – Titane