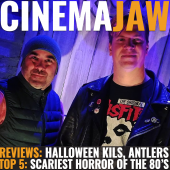 Update Required
To play the media you will need to either update your browser to a recent version or update your
Flash plugin
.
Reviewed: Halloween Kills, Antlers
Top 5: Scariest 80's Horror
Trivia: Halloween Cast Trivia – Stump the Kubinski
Celebrating This Month: Wes Anderson
Sponsored by: Overcast
This week on CinemaJaw we delve into arguably the most prolific, and potentially terrifying decades in horror: the 1980's! VHS rental stores were at their peak and to stock the shelves with these lurid boxes were the thing that dares and nightmares were made of! Do you have what it takes to travel down this aisle of the video store in your brain, and relive the horrors of the 80's?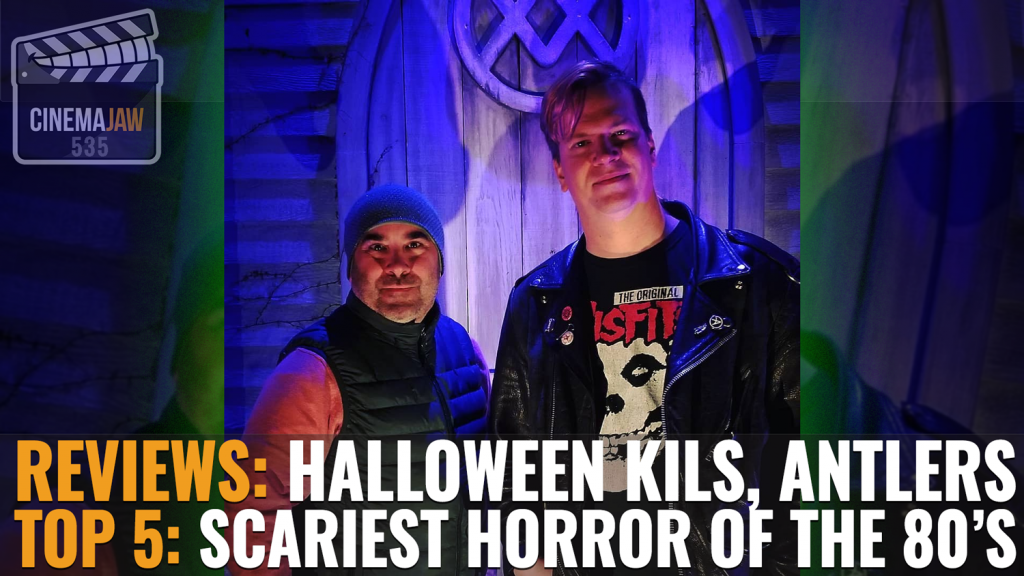 Also, we have a killer pair of movies to review! Michael Meyers is back in Halloween Kills, and the Wendigo terrorizes the pacific northwest in the artsy Antlers.
Listen – if you dare!
Top 5 Scariest Horror Movies of the 1980's
Matt:
5.) Cannibal Holocaust
4.) The Gate
3.) Gremlins
2.) Nightmare on Elm St
1.) The Fly
Ry:
5.) Christine
4.) Fatal Attraction
3.) Children of the Corn
2.) Hellraiser
1.) Poltergeist
Pfil dresses up like the kid from Isle of Dogs