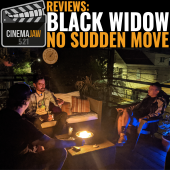 Update Required
To play the media you will need to either update your browser to a recent version or update your
Flash plugin
.
Reviewed: Black Widow, No Sudden Move
Trivia: Tomorrow/War Movie Trivia
Celebrating This Month: Scarlett Johansson
Sponsored by: Overcast
Happy 4th of July to all of our American JawHeads! Hope you all had a fantastic weekend. This week a return to true Summer Blockbuster Season with the long-awaited Black Widow! We delve into a discussion around the picture including questions like: What makes a good MCU movie? Does Disney expect us to have to watch the TV shows in order to understand the films in the MCU? What is your favourite Rachel Weisz movie? And more.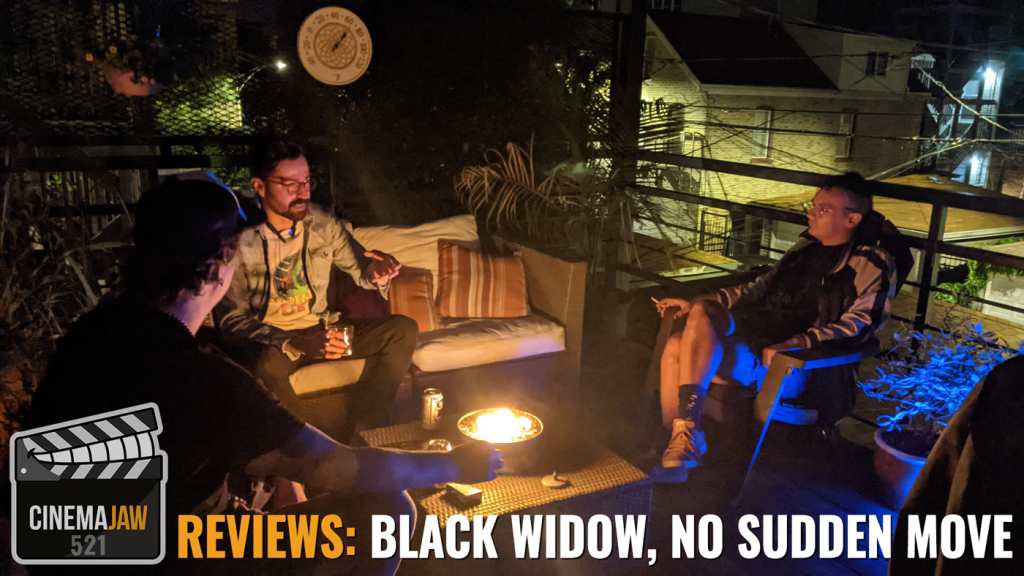 In addition to that, we have a bonus review for you – fresh to streaming this week No Sudden Move, a film with a crazy deep cast including Don Cheadle, Benicio Del Toro, John Hamm, David Harbor, Matt Damon, and others. With a cast like that, it has to be good right? Oh and we have a special surprise guest say hi too…. It's a jam-packed jaw as always!
Pop in those earbuds – it's time to JAW!
Best Prison Break Movies:
Matt: Logan Lucky
Ryan: The Great Escape
Favorite Crash Landings:
Matt: Flight
Ryan: The Aeronauts
Favorite Rachel Weisz Movie:
Matt: My Cousin Rachel
Ryan: The Brothers Bloom