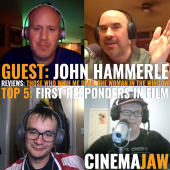 Update Required
To play the media you will need to either update your browser to a recent version or update your
Flash plugin
.
Reviewed: Those Who Wish Me Dead, The Woman in the Window
Trivia: Emma Movie Trivia
Monthly Celebration: Angelina Jolie
Sponsored by: Overcast
This week, CinemaJaw is the first on the scene as we delve into our Top 5 First Responders in film. These are the heroes that selflessly give to respond to emergencies. Paramedics, Ambulance Drivers, Fire Fighters, etc. We thank them all.
Joining us is a man who is always first in line at the movies…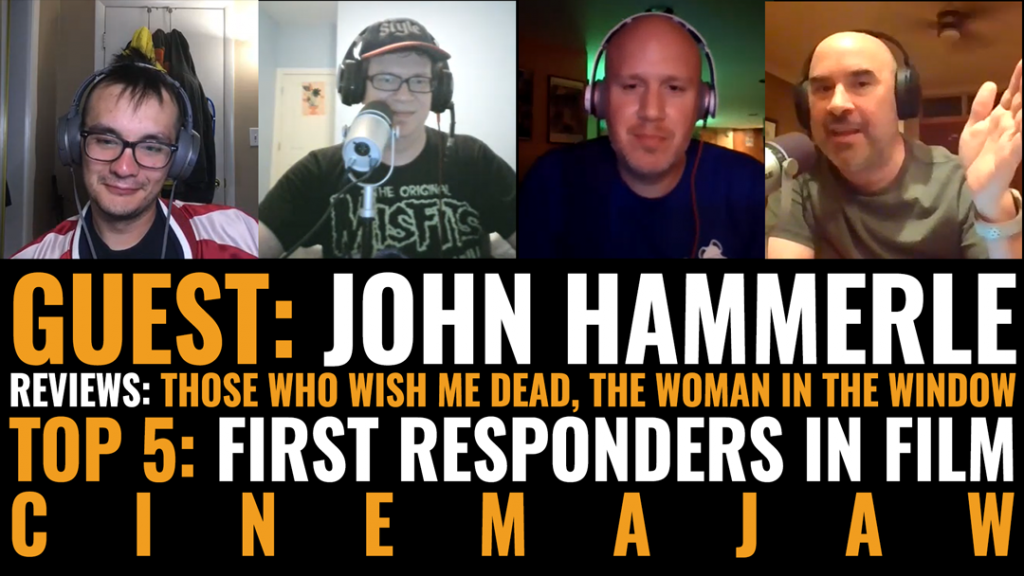 John Hammerle is an avid film critic, producer, watcher, and fan. His reviews, best-of lists, and other film thoughts can be found at www.chicagonow.com/hammervision or on Letterboxd and Twitter: @hammervision. A self-appointed disciple of the Steven Spielberg approach to filmmaking, John's tastes run the gamut, but regularly gravitate to smart, auteur-driven studio blockbusters. John has been writing movie reviews since his college newspaper days at Butler University in 2000. He sees roughly 250 new movies every year, and rewatches countless others. His ChicagoNow blog has been going strong since March 2010. He also happens to be a friend of the show and fellow Chicago Independent Critic!
So cancel the alarm, CinemaJaw is here to be the first podcast to your earbuds.
Enjoy!
Top 5 First Responders in Film
Matt:
5.) Agent K – Men in Black
4.) Cherry – Cherry
3.) Guy Montog – Farrenheit 451
2.) C.D. Bales – Roxanne
1.) John McClane – Die Hard
John:
5.) Eric Marsh – Only the Brave
4.) Asger Holm – The Guilty
3.) Kit Latura – Daylight
2.) Frank Sullivan – Frequency
1.) Jack Traven – Speed
Ry:
5.) John Ryan – Crash
4.) Jack Morrison – Ladder 49
3.) Evelyn Johnson – Pearl Harbor
2.) Steve McQueen – The Towering Inferno
1.) John McLoughlin & Will Jimeno – World Trade Center