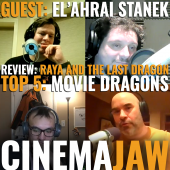 Update Required
To play the media you will need to either update your browser to a recent version or update your
Flash plugin
.
Reviewed: Raya and the Last Dragon
CinemaWAR: Who would win the fight – King Kong or Godzilla
Trivia: Fruit Movie Trivia
Sponsored by: Overcast
There be beasties here! Dragons are an ancient boogeyman. Since time immemorial, legends of great serpents have permeated culture on nearly every continent. Sometimes benevolent, even helpful, but often destructive and evil, dragons persist as a pop culture mainstay to this very day. Perhaps the legend has it's origin in the discovery of dinosaur fosils before science could determine what exactly we were looking at. Wherever they come from the fantastic beasts have had more than their share of the Hollywood treatment. This week on CinemaJaw, in honor of Raya and the Last Dragon, we take a look at our Top 5 Favorite Movie Dragons.
Joining us is a beast of a film critic!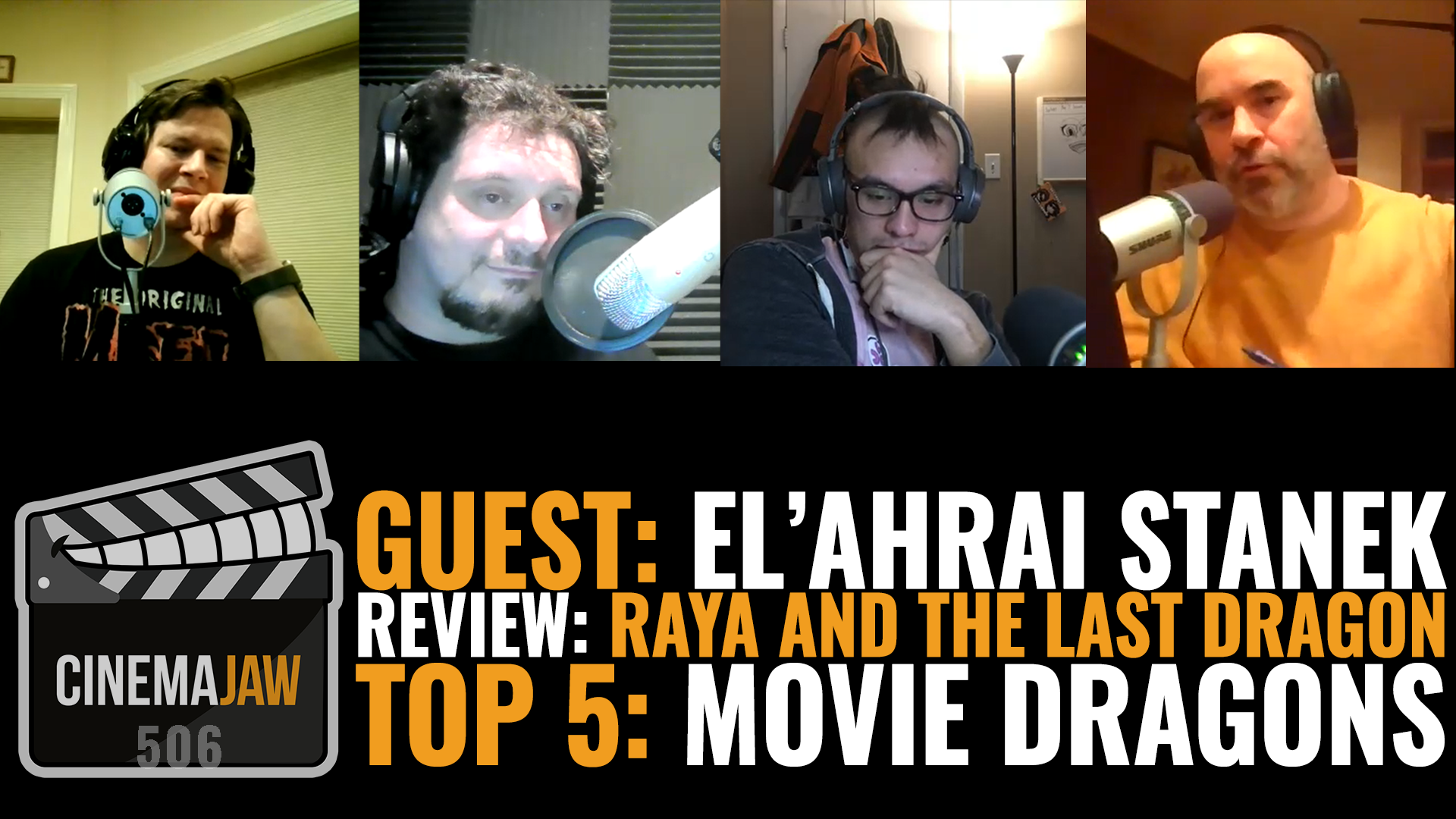 El'Ahrai Stanek is one of the voices on the Neon Movie Bunker podcast. Grown in a lab, he grew up on a steady diet of creature features, slashers, kung fu movies, and PBS documentaries. He began his fascination with radio broadcast in high school, followed that path to co-hosting the "Seventies Soul Jam" on WDCB 90.9, and then moved onto working within public education. Along with his co-founder John Robinson he has been reviewing film from the "bunker" for many years. El'Ahrai is also one of the directors of the Chicago Indie Critics, the film critic association that CinemaJaw calls home.
So raise your shield and look for the missing scale. CinemaJaw is about to slay your eardrums!
Matt:
5.) Charizard – Det. Pikachu
4.) Bruce Leroy – The Last Dragon
3.) Maleficent – Sleeping Beauty
2.) Vermithrax Pejorative – Dragon Slayer
1.) Smaug – The Hobbit
El'Ahrai
5.) Mushu – Mulan
4.) Falcor – Neverending Story
3.) King Ghidora
2.) Quetzalcoatl – Q
1.) The Red Dragon – The Red Dragon
Ryan:
5.) Rathalos – Monster Hunter
4.) Draco – Dragonheart
3.) Narissa – Enchanted
2.) Fafnir – Beowulf
1.) Toothless – How to train your Dragon